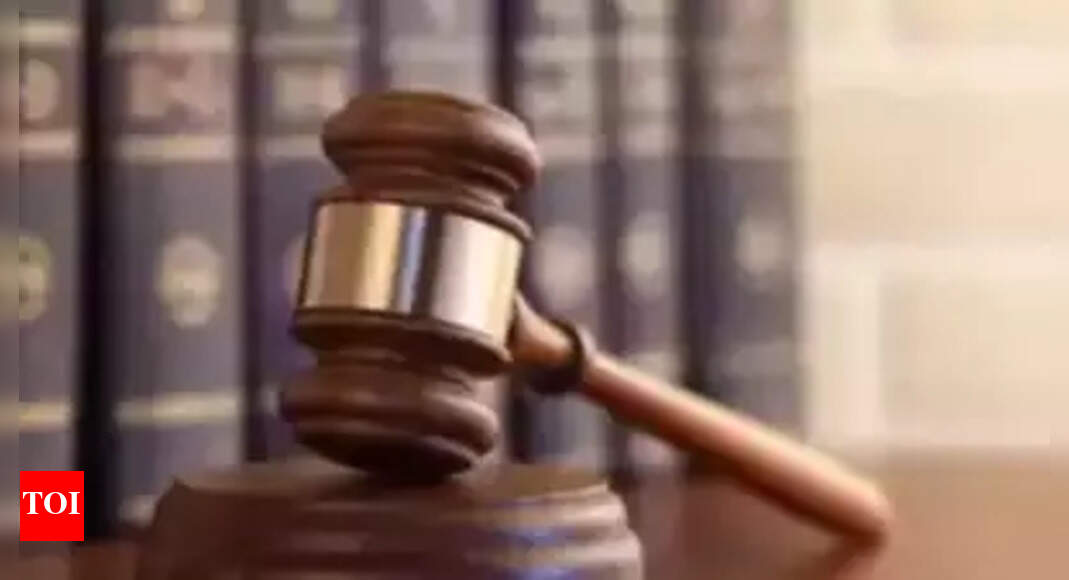 Atrocities Accused for Caste Comments in Phone Call, Gujarat HC Remains Arrested | Ahmedabad News
Photo used for representation purposes only
AHMEDABAD: Gujarat's high court on Friday barred police from arresting a person who allegedly used caste slurs during a phone conversation, but was convicted under the SC/ST Atrocities Act after fleeing an audio clip of the conversation.
The petitioner claimed that a conversation on the telephone cannot be treated as a conversation in the public space and therefore the Atrocity Act cannot be invoked.
Defendant Melabhai Rabari of Rajoda village of Bavla taluka in Ahmedabad district filed a motion to vacate an FIR filed against him under the Scheduled Castes and Scheduled Tribes (Prevention of Atrocities) Act with the Post police station in Bavla on May 6.
He was arrested after a lawyer, Hitesh Jadav, complained that on April 20, he had come across on social media an audio clip of a telephone conversation between Rabari, Paresh Patel and Kishor Thakkar, in which Rabari had spoken banned words based on caste.
The trio were talking about the popular protest against the construction of a mosque on government land in the village of Rasham. The people submitted a representation to the taluka development officer against the construction, but they were not invited to participate in the bidding of the memorandum to a government official. While expressing his grouse, Rabari used a caste slur.
While asking for the FIR to be quashed, Rabari's lawyer, Kishan Prajapati, argued that the atrocity charges were raised for a telephone conversation during a conference call, which cannot be called a public place. The invocation of these charges requires the pronunciation or use of prohibited words in public places. He placed a few judgments to support his argument.
The government lawyer defended the FIR by saying that even though the phone conversation was a private matter, its audio clip was broadcast on social media, which is a public place, which can lead to accusations of atrocities.
During the hearing, Judge SH Vora asked if the recording of the telephone conversation had been released. For this, the court was informed that the plaintiff had received it through a single person. The HC issued a notice to the state government saying, "In view of the scope of the SC/ST Act's provisions on atrocities, this petition must be considered."
The HC ordered police to take no enforcement action until a further hearing in June, but allowed cops to investigate the matter.
FOLLOW US ON SOCIAL NETWORKS