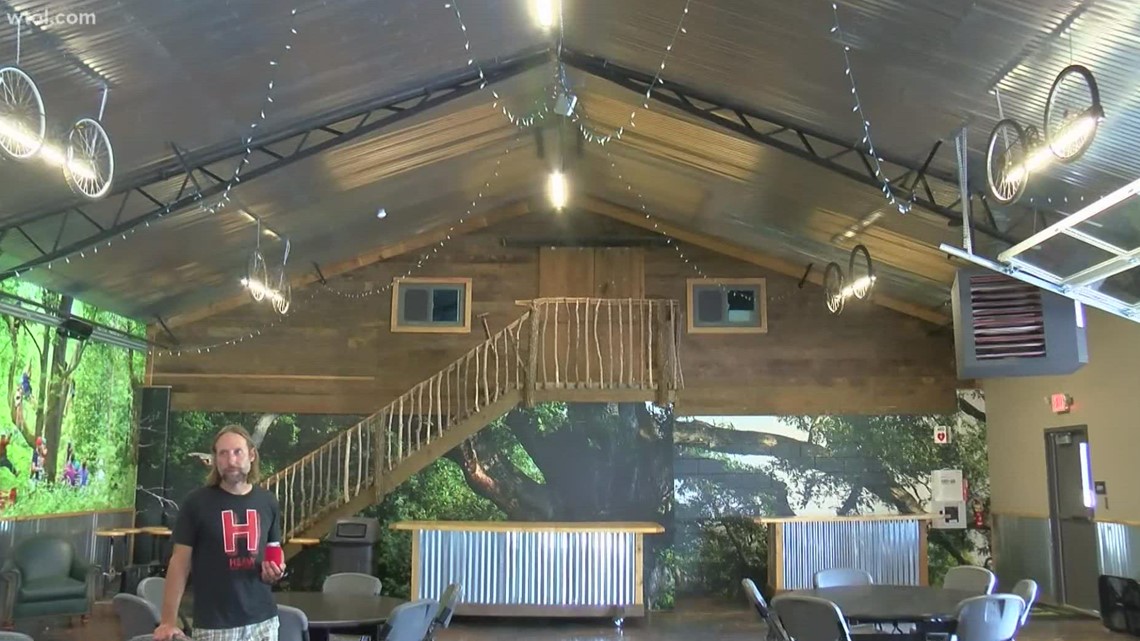 Brasserie-café soon available at Oak Openings Metropark
SWANTON, Ohio – The Beach Ridge area at Oak Openings Preserve Metropark is home to two of the park's most popular attractions: the Cannaley Treehouse Village and the Singletrack Biking Trail.
But starting in November, the area will also be home to The Wheelhouse, a brewery and café created in collaboration between Black Kite Coffee and HEAVY Beer Company.
Andrew Newby, CEO of Heavy Beer, says their mission is simple.
"Create a space for park enthusiasts, whether it's the mountain biking side or the treehouse side, or just locals to hang out and have a pint and have a cup of coffee and relax." relax and enjoy the Metroparks, "said Newby.
By combining the two businesses, visitors can expect to enjoy the best of both worlds, with drip coffee, espresso and the full line of HEAVY beers, some of which will be brewed on site.
"We're going to be brewing some of the beers here, definitely lager loop beer, which is our mission beer, which supports the metropark's mission around conservation, and we'll have the rest of our range as well," New said by . "And I'm sure we'll do some special stuff here too."
Because Black Kite Coffee and HEAVY Brewing will be sharing the space, they also decided to share employees. These so-called "beer-istas" will be trained to work with coffee and alcohol.
"These are two types of cottage industries, we've had a tendency to get people to understand that it's not just about caffeine anymore, it's not just about alcohol. 'experience,' said Lukas Koomer, Head of Quality Control. and Flavor for HEAVY brewing.
And a big part of The Wheelhouse experience is that it's more than the sum of its parts. Rather than being just a bar or cafe, they want it to be a community space where everyone feels welcome.
"You don't have to have a beer for this to be your space," Koomer said. "You can come in here and we'll have an energy drink or a Gatorade or whatever so you can come here and feel comfortable and relax and have a good time and beer is one side of that."