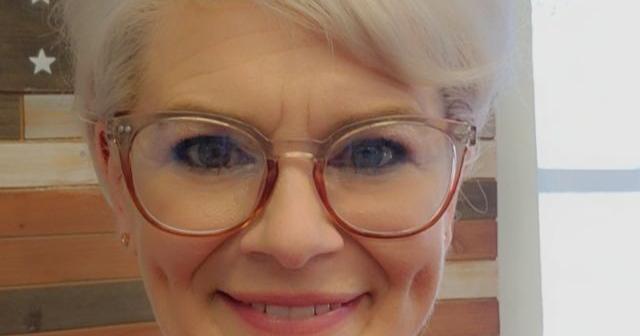 Cambridge Village Board candidates share their views on the resort and growth FOR PRINT | Cambridge News/Deerfield Independent
Candidates for the Cambridge Village Board shared their views, in a recent virtual forum, on issues ranging from the expansion of Cambridge's fire station and EMS to growth and development, to communication and transparency of village government.
The virtual was hosted by the Cambridge News and Deerfield Independent. Due to COVID-19, it was recorded privately with only the newspaper's editor and contestants in attendance. It included both questions posed by the newspaper and submitted by the community.
The forum can be consulted in its entirety on the newspaper's website.
This was the second year that the newspaper's candidate forums were virtual. These were in-person events in 2019 and 2020.
Five people are running for three seats on the village council. Candidates include former village board members Kris Breunig and Paula Hollenbeck, incumbent Eric Wittwer and challengers Timothy Phelps and Rebecca Borchardt. Incumbents Wyatt Rose and Carla Galler are not seeking re-election.
Hollenbeck, Wittwer and Borchardt participated together in the February 24 virtual forum. Phelps was recorded in a separate session and edited into the video. Breunig did not participate in the forum but answered some questions in writing.
Wittwer has served on the Cambridge Village Board since 2019 and is currently Chairman of the Planning Commission and the Audit and Finance Committee. He has lived in Cambridge for nine years, works as a financial program supervisor in the Office of the State Comptroller and is a US Air Force veteran.
Hollenbeck has lived in Cambridge since 1995. Previously, she served on the village board and was involved as a volunteer with the Cambridge Arts Council's Midwest Fire Fest. She works as an IT manager for Thrivent Financial.
Borchardt has lived in Cambridge since 1998 and graduated from CHS. She owns a business, B&B Barber Shop, near downtown. She has never held an elected office.
Phelps moved to Cambridge in mid-2021 and is a military combat veteran.
Breunig lived in Cambridge for 8 years, served on the village board from 2018 to 2021 and served on numerous village committees. He previously worked as the village's director of public works and is a member of the local group Citizens for a Responsible Fire & EMS Station.
Phelps and Borchardt said they support an April 5 referendum to expand the fire and EMS station at a cost of $6.3 million. Cambridge would contribute approximately $1.57 million, the City of Christiana approximately $1.2 million, the City of Oakland approximately $3.1 million, Rockdale approximately $156,000, and the City of Lake Mills approximately $220,000. .
Phelps said his support extends beyond the building. "We need to make sure they have the best equipment to be able to take care of us," he said.
Borchardt further said she would like to see Cambridge EMS apply for a grant from an initiative recently announced by Gov. Tony Evers, which gives $20 million to EMS departments across the state to spend on "the assistance they need most," according to a recent statement from the governor's office. She said it could help local residents better accept the station's expansion expenses.
"While I personally agree with (the expansion plans), I think we need to do some work to reduce costs for residents, to get a 'yes,'" Borchardt said of the referendum.
Wittwer said he supports "fixing known issues" at the station. "There are security risks," he said. If these issues aren't addressed, he said, the community will start losing its volunteer firefighters, "and you'll have to transition to full-time firefighters, and that's a financial hit that I know the village won't. can't bear".
Wittwer also said he would like to see a merger of the fire and EMS departments considered. "I don't see the need to have separate firefighters and EMS," he said.
Hollenbeck said she supports upgrading station security. However, she said she does not support the $6.3 million plan on which the April 5 referendum is based. She said she was 'very disappointed' with the work done last year by the Cambridge Community Fire and EMS Commission's building review committee, which 'came up with essentially the same exact plan' as local referenda were based on the one that failed in April 2021.
The building review board "had some really good ideas, plans and suggestions," which weren't followed through, Hollenbeck said. The Fire and Emergency Medical Services Board "just tries to impose what they want on us," she said. "I think there are some good ideas in this community. The problem is that we just don't listen to them.
Breunig wrote that he would like to "continue to work with firefighters and EMS members to find a positive path with this expansion project that meets both the needs (not the wants) of the responders and citizens of this community. I believe that municipal shared services still need to be explored and seen as a fiscally responsible way forward that meets everyone's needs.
Hollenbeck said Cambridge needs more modestly priced homes. "It's very difficult to find a house for less than $250,000 here," she says. "I just don't know how we attract young people and families, and seniors on fixed incomes. I don't know how we keep the vibrancy of Cambridge alive without having homes that people can afford.
Hollenbeck also said she would like to see a footbridge over Koshkonong Creek to connect England Street to the city center. And she said she supported the village's decision to oppose a solar farm project in the west. She said village officials who spoke out against the plan before the Wisconsin Public Service Commission "have defended the village of Cambridge well."
Wittwer said 'any sort of growth at this stage would be beneficial' for Cambridge and said the village needed to increase its stock of affordable rental housing. He said it was 'frustrating to hear the pushback' against affordable housing in Cambridge in recent years and also said he would 'love to see the city center thrive again'.
"I appreciate that the community is so supportive of downtown businesses," he said.
Regarding the proposed solar farm, Wittwer said he understands that farmers who have accepted lucrative leases are "only doing what is in their best interests". But, he said, the project's developer, Invenergy, "must stick to our growth plan" and not align US Highway 12-18, where the village plans to expand in the future, with solar panels. "I am not against solar, I am not against renewable energies. Just stay out of where we need to be able to grow," Wittwer said.
Wittwer also said it was time to start working on a new smart growth plan for the village. The village could rely on research already done by an expert witness in its fight against the solar farm, which "we have already paid for", he said.
Borchardt said the village should no longer create additional tax funding districts and that Cambridge should focus on downtown buildings, particularly ensuring building owners actively work to lease their spaces.
"We have to fill the stores and clean the outside of the businesses," she said.
Borchardt also said she was unsure Cambridge did the right thing in rejecting a proposal to annex 114 acres of Christiana in the village, for development, in exchange for dropping its opposition to the farm. solar. "If Cambridge's growth is so important, why wouldn't we have accepted this offer?" she says. "Now we have done nothing but upset Invenergy. I think we should have tried to negotiate with them.
Hollenbeck, however, said she supports the village's decision to reject the 114-acre proposal. Withdrawing all of its objections to the solar farm in exchange for that developable acreage was not "in Cambridge's best interests", Hollenbeck said.
Phelps said "being new to Cambridge I can't speak very well", on how the village should respond to development like the solar farm just beyond its borders. He said the village needed more shops "to attract more people who want to settle here".
And Breunig wrote that his vision for the future growth of the village is to "explore ways to work to rebuild the town center to what our history has shown it can be, with thriving businesses and an engaged community, as we evolve from a dormitory community to a destination for visitors and growing families.
Communication and transparency
Wittwer said the village's communication with citizens starts with fixing its website. "You can't find us if you Google 'Cambridge'," he said.
Wittwer also said he would like to explore using the U.S. Federal Bailout Act (ARPA) to upgrade technology so he can offer simultaneous virtual and in-person village meetings. This would "increase public access to us," he said.
Borchardt said the village council needed a dedicated Facebook page where elected officials could respond directly to questions and concerns from the community. "That would be a lot easier than trying to figure out the current website," she said.
Hollenbeck warned, in response, that a village council Facebook page could quickly become a violation of open meeting laws. "We would run the risk of having a walking quorum," she said. And Hollenbeck said she would like village meeting minutes to be released sooner, sooner after a meeting is held.
Phelps said he wishes it was easier to watch video recordings of village meetings.
Breunig wrote that the biggest challenge facing the village is "the financial balancing act that the village has been and will continue to struggle in, due to the impending lack of growth potential with proposed projects in the area that will limit the tax base while operating/administrative costs to the village skyrocket.
And Borchardt said she was concerned about the recent merger of public works and water utility staff in the village.
Wittwer, Hollenbeck, Borchardt, and Breunig also responded in writing to questions from the newspaper about themselves, life in the community, and local issues. These responses can be viewed on the journal's website.