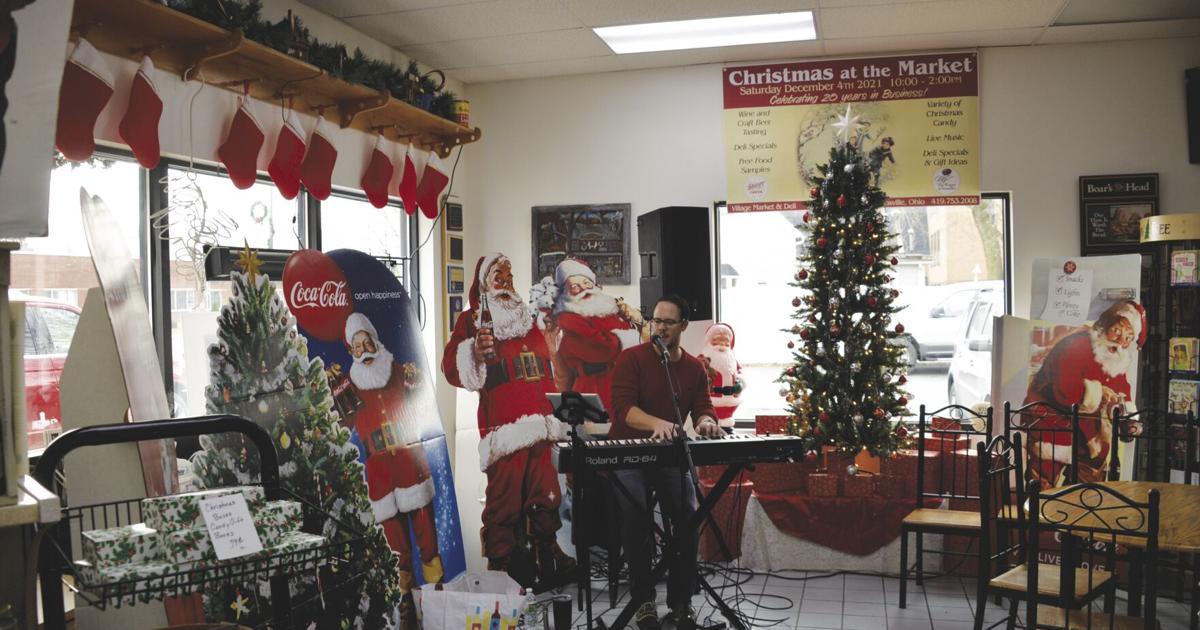 Christmas time in the village | New
The holiday cheer spread across New Knoxville as the village Christmas celebration arrived in town on Saturday.
From 11 a.m. to 2 p.m., the event drew many people to Main Street, and various businesses prepared something for everyone. The event has become a staple in the community after five consecutive years, having been started by Jane Kuck of Village Market & Deli and becoming something everyone can enjoy.
Showcasing attractions such as Visit the Grinch, face painting and more, it drew a lot of people to Main Street. People walking the streets were happy to see it happening this year, and some were in awe of the way things were going.
"It's going well here right now," said a couple who attended the bake sale held at the United Methodist Church in New Knoxville. According to them, it was the first event they attended and they were looking forward to more. "It's good to see a lot of people on the street.
The annual event is something that has quickly become a tradition for residents of New Knoxville and the surrounding areas. Whether or not they're from the village or from places like St. Marys and Wapakoneta, people are happy to come every year.
"It's always fun to come here and see everyone going out and enjoying everything, all the business opening stores and walking around," said another man who came to the event. He said he came almost every year from the start. "We've been coming since they started how many years ago."
To read the full story, pick up a print copy of Monday's edition of The Evening Leader.