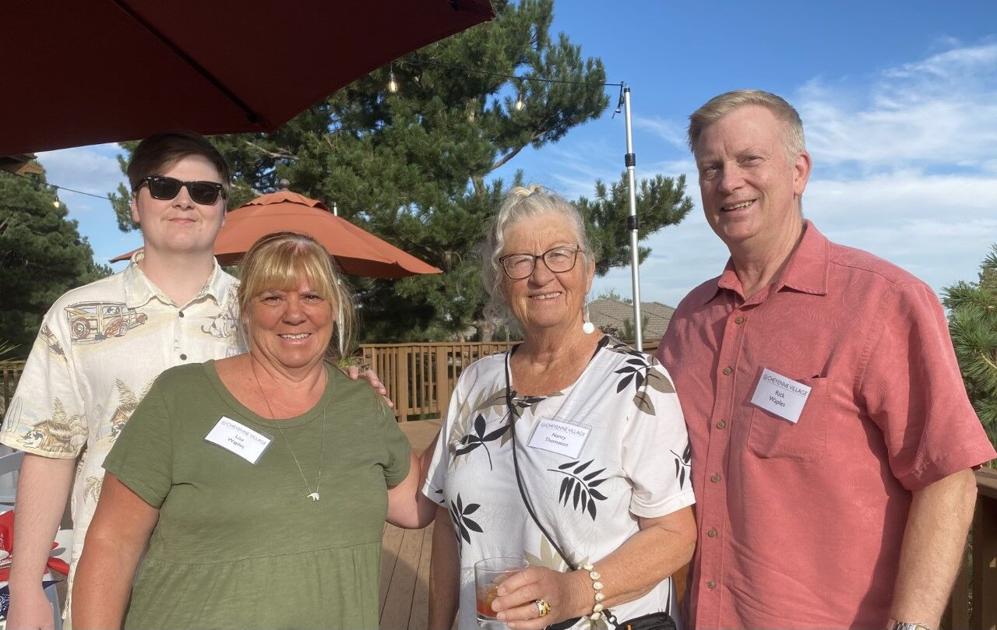 CITY SURROUNDINGS: Cheyenne Village Shrimp Boil Celebrates 50 Years Serving Adults With Disabilities | Way of life
This is the 50th year that Cheyenne Village has been there for adults with disabilities.
A new tree in one of the association's houses has been planted to celebrate this long history. Its sign honors Cheyenne Village for "helping people with disabilities lead happy, healthy and fulfilling lives." It is also dedicated to the employees of those decades.
Cheyenne Village opened on April 1, 1971 at the McLaughlin Lodge in Manitou Springs. It was a love project for Peggy Marshall, an active local woman, who sought a solution for aging parents who would need plans for a secure and rewarding future for their disabled adult children, like her own daughter. McLaughlin's cozy little residential cabins were just the start.
Today, the 400 people served by Cheyenne Village live in group homes, foster homes, apartments, companion homes and even their own homes. A number have jobs in the community; some sit on boards. They go to baseball games, concerts, trips, the State Fair and more. They're making art and planting a community garden. They do volunteer work.
Guests and supporters of Cheyenne Village's iconic summer fundraiser, Shrimp Boil, August 27 at Cheyenne Mountain Resort, learned about the impact of the nonprofit through Bob's personal story. When his brother Bob was born, said Rick Waples, doctors told his parents he would not have "an ordinary life." Growing up, people would call Bob "different," Rick said. "Our parents did their best" to give Bob a good life. As he got older he needed more.
His 40 years at Cheyenne Village hadn't given Bob that "ordinary life," his brother said. "It was an extraordinary life.
Bob learned to take care of himself, all about cleaning and shopping, how to take the bus, compete in the Special Olympics and all about safety.
Now on that security issue, Rick laughs. "If you had ever ridden with Bob, he was" wear your seat belt. Stop. Go. Slow down … '"Cheyenne Village staff" treated him like family. " They took him fishing and camping and he participated in community activities. "He had excellent foster homes" and was with Nancy Thomason for nine years. She was with the Waples family at Shrimp Boil.
Bob was taken to the emergency room in November 2020 and died of kidney cancer last March. During their celebration of life, the Waples family learned more wonderful stories about Bob and his life in Cheyenne Village. They were also comforted, Rick said, that while Bob was called "different," the truth was, "being different doesn't mean less."
2022 Save the dates
Nonprofits are making preliminary and very tentative plans for fundraising events in 2022.
We are starting a Save the Dates calendar which may be subject to change due to COVID. Please send date, name of planned event and presentation group, location if possible and contact details. Send to [email protected] with 2022 Save the Dates in the subject line.