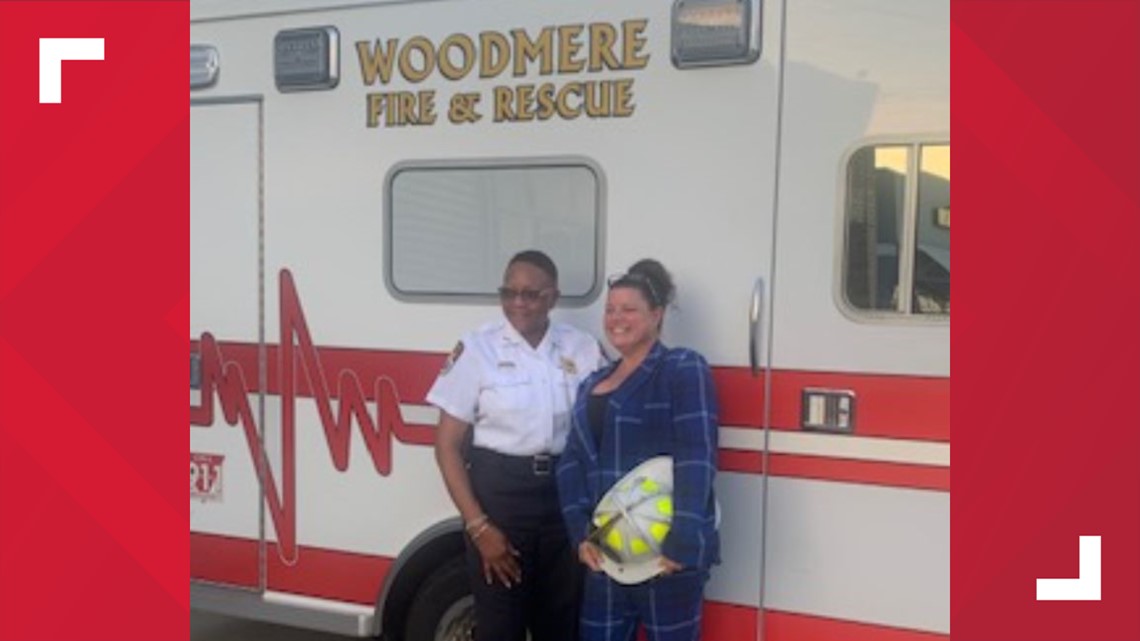 DeVito-Staub becomes Cuyahoga County's first female fire chief
Gina DeVito-Staub, a 25-year veteran of the Twinsburg Fire Department, becomes the first woman to serve as the top fire official in any community in Cuyahoga County.
WOODMERE, Ohio — Gina DeVito-Staub was sworn in today as Fire Chief for the Village of Woodmere, becoming the first woman to serve as fire chief for any municipality in Cuyahoga County.
DeVito-Staub, 50, was sworn in by Woodmere Mayor Benjamin Holbert III at 12:05 a.m. Friday. Earlier this month she was confirmed by the village council after being nominated by Holbert in June.
Holbert said in June that DeVito-Staub "came from a crowded group of candidates who applied for the top job in the fire division."
"I hope Chief DeVito-Staub inspires more women to consider careers in fire suppression and emergency medicine," Holbert said.
According to village and US Fire Administration statistics, only 8 percent of firefighters hired by fire departments nationwide are women.
DeVito-Staub will officially begin leading the 29-person department of part-time firefighters, EMTs, paramedics and fire inspectors. She joins the Village of Woodmere after serving 25 years with the Twinsburg Fire Department, where she served as a lieutenant from 2006 to 2019 before being promoted to captain.
With the installation of DeVito-Staub, the village says it becomes the first community in Cuyahoga County to have its security division headed by two women serving as fire chief and police chief. Sheila Mason has been the village's police chief since 2012.
DeVito-Staub holds a degree in biology from Hiram College, an MBA and a master's degree in leadership from Grand Canyon University in Phoenix. She is also a graduate of the National Fire Academy's Executive Firefighter Program and a member of the Summit County Hazardous Materials Team.