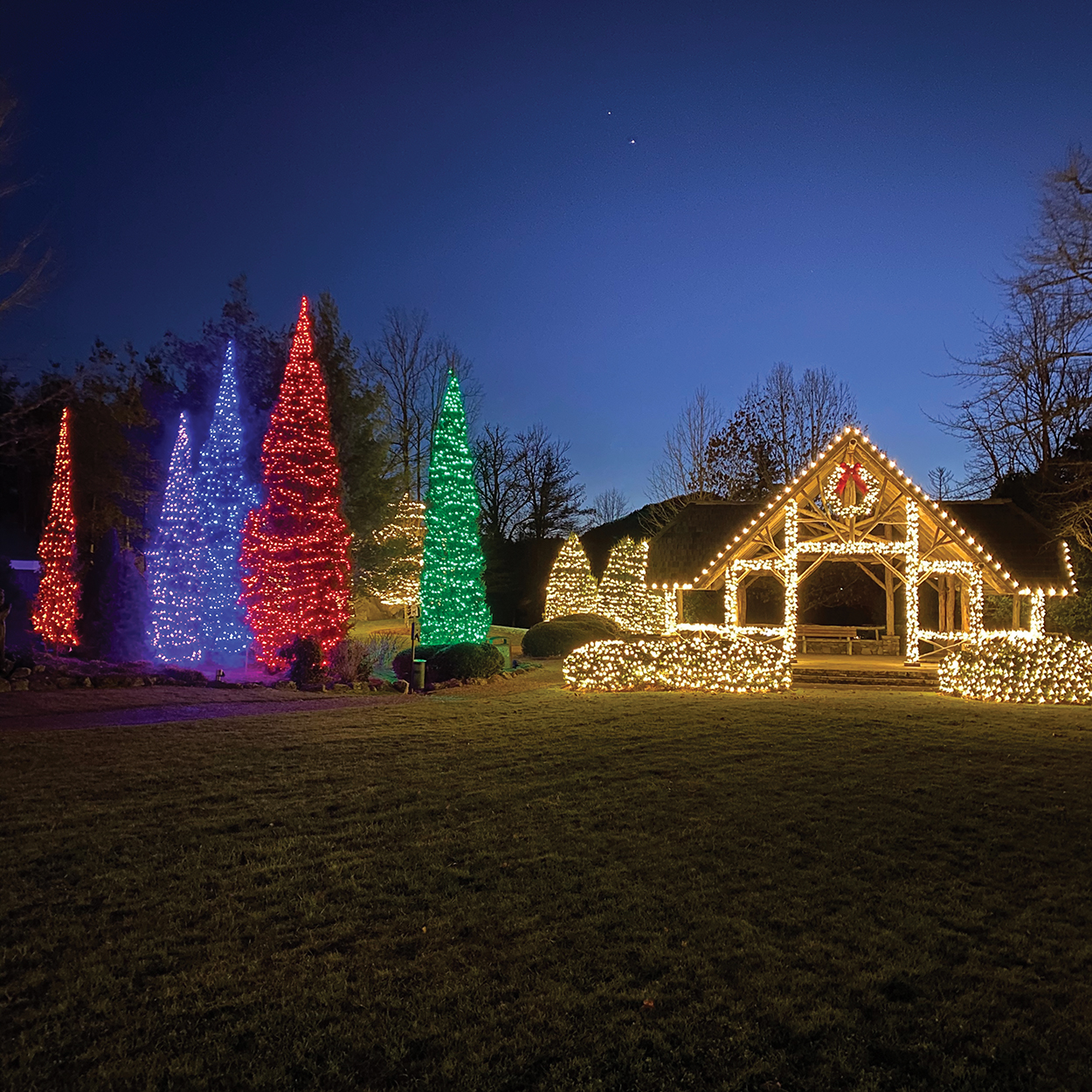 Light up the village | NC cashiers
Written by: Mary Jane McCall | Problem: 2021/12 – December
The breathtaking Christmas display at The Village Green is a testament to a vibrant community.
---
LnRiLWNvbnRhaW5lcltkYXRhLXRvb2xzZXQtYmxvY2tzLWNvbnRhaW5lcj0iMGQxNDkzYzBjZWM1YzQyMmRiMzNlOTc2NmZjYTFmZDciXSB7IHBhZGRpbmc6IDEwcHggNDBweCAxMHB4IDQwcHg7IH0gLnRiLWNvbnRhaW5lcltkYXRhLXRvb2xzZXQtYmxvY2tzLWNvbnRhaW5lcj0iZWQzODMyYWE2MjAxY2JlYzViMWU1YjkwMmRjMDY3ZTIiXSB7IHBhZGRpbmc6IDI1cHg7IH0gLnRiLWJ1dHRvbltkYXRhLXRvb2xzZXQtYmxvY2tzLWJ1dHRvbj0iZTVkMGMwYWZjZWM1ZWRiOTA5MWEwMGU3Zjc2ZmJjODkiXSAudGItYnV0dG9uX19saW5rIHsgYmFja2dyb3VuZC1jb2xvcjogcmdiYSggMTU5LCA4MiwgNTcsIDEgKTtib3JkZXItcmFkaXVzOiAwO2NvbG9yOiByZ2JhKCAyNTUsIDI1NSwgMjU1LCAxICk7Zm9udC1zaXplOiAxMnB4O2xpbmUtaGVpZ2h0OiAxMHB4O3RleHQtdHJhbnNmb3JtOiB1cHBlcmNhc2U7Y29sb3I6IHJnYmEoIDI1NSwgMjU1LCAyNTUsIDEgKTsgfSAudGItYnV0dG9uW2RhdGEtdG9vbHNldC1ibG9ja3MtYnV0dG9uPSJlNWQwYzBhZmNlYzVlZGI5MDkxYTAwZTdmNzZmYmM4OSJdIC50Yi1idXR0b25fX2ljb24geyBmb250LWZhbWlseTogZGFzaGljb25zO21hcmdpbi1yaWdodDogNXB4OyB9IC50Yi1idXR0b25bZGF0YS10b29sc2V0LWJsb2Nrcy1idXR0b249ImU1ZDBjMGFmY2VjNWVkYjkwOTFhMDBlN2Y3NmZiYzg5Il0gLnRiLWJ1dHRvbl9faWNvbjo6YmVmb3JlIHsgY29udGVudDogJ1xmNTA4JzsgfSAudGItZmllbGRbZGF0YS10b29sc2V0LWJsb2Nrcy1maWVsZD0iZTk1NDE4ZjgxYmZmMjFjMzQ1OTZkYjY2MjhmNDVlYjIiXSBhIHsgdGV4dC1kZWNvcmF0aW9uOiBub25lOyB9ICBbZGF0YS10b29sc2V0LWJsb2Nrcy1pbWFnZT0iZjI5MTJiODMzZDM1MjEzYmNiOGM3MzhlZGMwZjU5ZTciXSB7IG1heC13aWR0aDogMTAwJTsgfSAudGItZmllbGRzLWFuZC10ZXh0W2RhdGEtdG9vbHNldC1ibG9ja3MtZmllbGRzLWFuZC10ZXh0PSI4YmFhZjBmOTZlZGYzMzJkZTg4MmRmZDIzNDVkZjYzMiJdIHsgbWFyZ2luLXRvcDogMDtwYWRkaW5nLXRvcDogMDsgfSBAbWVkaWEgb25seSBzY3JlZW4gYW5kIChtYXgtd2lkdGg6IDc4MXB4KSB7IC50Yi1maWVsZFtkYXRhLXRvb2xzZXQtYmxvY2tzLWZpZWxkPSJlOTU0MThmODFiZmYyMWMzNDU5NmRiNjYyOGY0NWViMiJdIGEgeyB0ZXh0LWRlY29yYXRpb246IG5vbmU7IH0gICB9IEBtZWRpYSBvbmx5IHNjcmVlbiBhbmQgKG1heC13aWR0aDogNTk5cHgpIHsgLnRiLWZpZWxkW2RhdGEtdG9vbHNldC1ibG9ja3MtZmllbGQ9ImU5NTQxOGY4MWJmZjIxYzM0NTk2ZGI2NjI4ZjQ1ZWIyIl0gYSB7IHRleHQtZGVjb3JhdGlvbjogbm9uZTsgfSAgIH0g
The cashier's area bedroom makes a big shout out to The Village Green for once again bringing the bigger, brighter and more festive light display to Crossroads and Village Green this year. They also encourage business owners to light up their business to coincide with this event.
This beautiful, bright display is the result of the vision of Drew English who felt that the annual display needed updating. He shared his vision with The Village Green, The Cashiers Area Chamber and the community who enthusiastically endorsed the idea and helped the dream come true.
Drew, the gardener responsible for the lovely dahlias garden in High Hampton, has been a seasonal resident of Cashiers for years. He remembers the annual Christmas tree lighting as a highlight of his family's holiday season. Over the years, he noticed that the display, which was left in place from season to season and thus showed signs of aging, needed a refresh and envisioned it to be also festive and beautiful. than the community.
Never anyone to see a problem without offering a solution Drew suggested that the entire Village Green be done professionally. With the help and support of the cashier business community, their leading sponsors – High Hampton, Berkshire-Hathaway Meadows Mountain Realty and Silver Run Reserve – funds were quickly raised and the vision became a reality.
Ashlie Mitchell-Lanning, Executive Director of The Village Green, said, "We are delighted that we, The Village Green, are able to provide this beautiful and magical light show at the Moore Tree and in our park. None of this would be possible without Drew and his dedicated team of volunteers who dedicate their time to making sure our community has something great to experience while on vacation.
As always, the Moore Christmas Tree at the Crossroads is the main attraction with over 18,000 lights. Children will be particularly delighted by Candy Cane Lane at the entrance to Green on Highway 64.
Throughout the rest of The Village Green you'll find plenty of other lighted trees, so take some time to wander around and enjoy this winter wonderland.