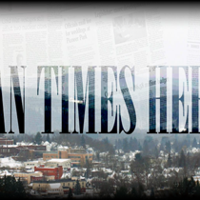 LV Village Pool Has Busiest Season Ever | Archives
PETITE VALLEE ãThe village swimming pool recorded a record number of participants.
Village clerk Peggy Harrison said a report on the pool was discussed at a recent village board meeting.
About 80 young people are taking part in summer swimming lessons, she said. The pool, on First Street, sees around 98 people swim a day. According to pool officials, this is the busiest season they have ever had. The highest number of participants in one day was 109 last year. This year's busiest day has seen 165 swimmers so far.
The swimming pool, accessible to all, is open from 12 p.m. to 7 p.m. from Monday to Friday and from 10 a.m. to 7 p.m. on Saturdays and Sundays. Adult swimming is 11 a.m. to noon on Tuesdays and Thursdays. A parent/toddler lesson takes place in the paddling pool from 11 a.m. to 11:45 a.m. on Tuesdays and Thursdays.
Community Action offers its lunch program at noon from Monday to Friday on site. Golf, volleyball, basketball and baseball are also offered on site.
A new micro-paving project is set to be completed on Court Street, Harrison said. This was also discussed at the meeting.
She said the paving has an improved sealer that lasts longer than previously used materials. Street officials could not be reached on Wednesday for comment on the start of the project, but a worker said it was being prepared.
The municipal authority also accepted his home insurance contract for the year. It is with ENB Insurance, which has many offices including Randolph, South Dayton, Angola. The cost is $47,528. This is a decrease from last year's cost of $48,250.