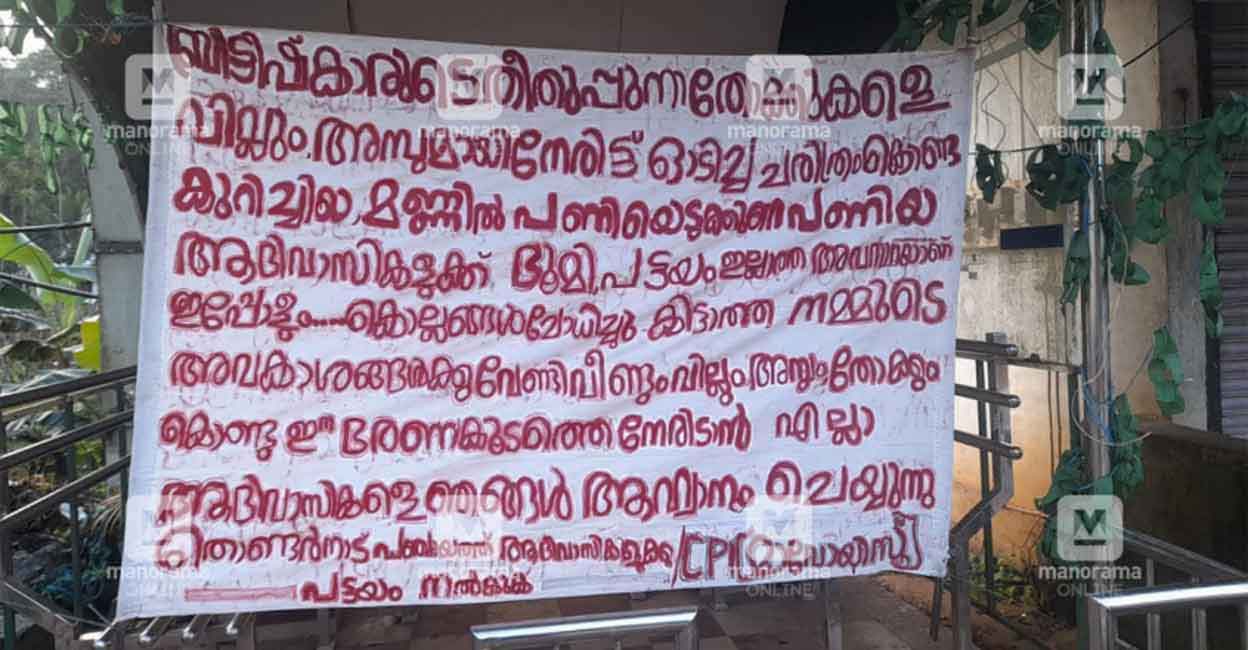 Maoist banner urges tribals to take up arms against government
Wayanad: Several Maoist banners urging tribals to resort to subversive activities were discovered Saturday morning in Kunhome village in Wayanad district of Kerala.
The banners, calling on the Paniya tribe to take up arms against the government, were found on the wall of the Thondernad panchayat bus stop and in several nearby shops.
"Despite a history of fighting the British' fire-breathing rifles with bows and arrows, the Paniya tribesmen are still short of land in their name. Long years of pleadings with the government have yielded little results. We urge the tribals to bow down and arrows as well as guns to challenge the government," the banner reads.
The banner also urges the CPM government not to delay the payment of compensations to the victims of the monsoon calamities.
Police have opened an investigation into the incident. This is the second time this year that Maoist posters have been discovered in the northern districts of Kerala.
In April, a poster was found in the Mattikunnu area of ​​Kozhikode, near Thamarassery, criticizing the ruling CPM government's proposed SilverLine rail corridor.
In it, the team called the project "anti-people" and expressed solidarity with those who oppose it.
The outfit had also equated the policies of the left-wing government with those of the Narendra Modi-led government in the Centre.
The Maoists or Naxalites are radical leftists who favor armed insurrection and mass mobilization.
The Maoists currently operate in the forest belt around central India, northeastern India and the tribal dominated areas of Tamil Nadu, Karnataka and Kerala.
The Maoists aim to overthrow India's "semi-colonial and semi-feudal states" through people's war.
Unlike traditional communist parties in India, Maoist outfits do not accept democratic and constitutional standards.