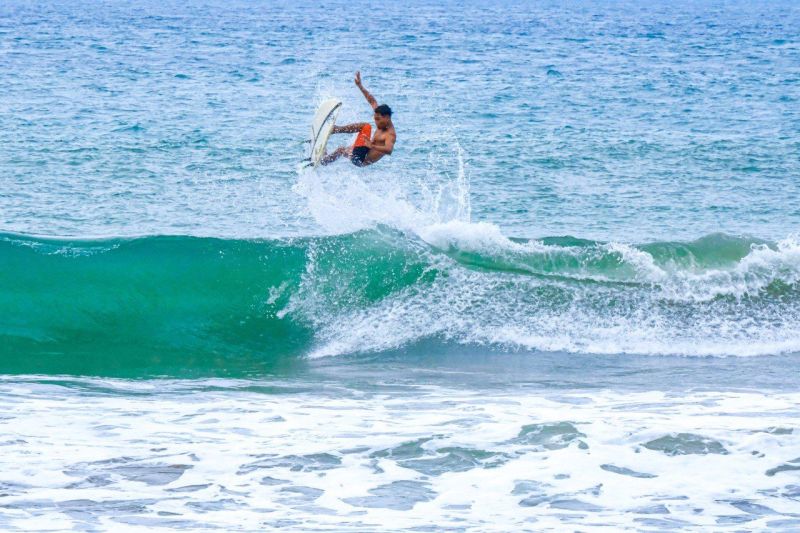 Minister grants aid to boost tourism in Sendang village
I tried to play beach volleyball earlier, but it turned out that the ball and the net were damaged.
Jakarta (ANTARA) – The Ministry of Tourism and Creative Economy has provided sports equipment assistance to support tourism activities in Sendang Tourist Village, Pacitan District, East Java Province.
"I tried to play beach volleyball earlier, but it turned out that the ball and the net were damaged, so I called the tourism village team to provide me with new equipment ", said the Minister of Tourism and Creative Economy, Sandiaga Uno, in a press release quoted on Sunday.
According to the statement, the famous tourist attractions in the village are Klayar Beach and Ngiroboyo Beach. Additionally, visitors can enjoy river tourism at the Ngiroboyo River estuary.
Due to the large amount of water surrounding it, the village was named "Sendang", which is taken from the name of a spring.
The village is located 29 kilometers (km) from the city center of the Pacitan district and can be reached in about an hour by car.
According to the Ministry's official Tourism Village Network (Jadesta) page, Ngiroboyo Beach was originally only a place for cow herding and grass collection as access to the location was limited as there was only one trail.
So in 2007, the community improved the infrastructure, so the roads could be used by vehicles.
A number of events, such as rowing competitions, have also been organized to attract visitors. Gradually, the place became a tourist destination.
In addition, parking lots, stalls, gazebos, an exiting park and selfie spots have been created to facilitate visitors. Various beach games were also provided.
In addition, people in Sendang Village sell a lot of souvenirs, such as 'kacang selimut' (sweet snack filled with nuts), powdered palm sugar, and batik cloth.
However, it is expected that the packaging of the souvenir can be made more attractive to increase the demand for the products.
Therefore, the Culinary Packaging Design Program (BEDAKAN) implemented by the Ministry is expected to be able to help the Micro, Small and Medium Enterprises (MSME) players in the tourist village to produce more attractive products.
Related News: Minister pushes for improvement of creative economic ecosystem in Pacitan