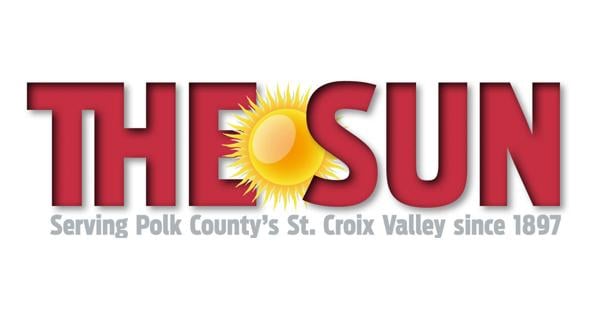 Minutes of Proceedings of the Osceola Village Board of Directors | Public Notices
The Osceola Village Board of Directors met for a regular meeting on February 8, 2022 at City Hall. The village president, Jeromy Buberl, opened the meeting at 6:00 p.m.
Gift: Buberl, Van Burch, Bruce Gilliland, Brad Lutz, Deb Rose, Holly Walsh, Joel West
Staff present: Benjamin Krumenauer, Frances Duncanson, Shelby Friendshuh, Rebekah Palmer, Rick Caruso, Todd Waters, Paul Elfstrom
Others in attendance: Kent Jefferson, Kyle Weaver, Marcia Dressel, remote Tom Stangl, Nealy Corcoran, Trudy Lorenz, Barbara Wetzel, Betsy, Brian Miller
Motion by Burch and seconded by Gilliland to approve the agenda with the following items deleted: 6i "Rezoning of Parcel 165-00582-0000 from R-3 Multi-Family Residential to R-3 PUD" (130 Ridge Road) and 6j "Approval of Certified Survey Map: Release of a portion of the right-of-way, consecrating the future right-of-way of the road, Division of parcel 165-00582-0000 into two new parcels »
Yes-7No-0Motion accepted
Moved by Rose and seconded by Gilliland to approve the minutes of the regular meeting of January 11, 2022 and the special meeting of February 2, 2022
Yes-7No-0Motion accepted
Contributions and ideas from the audience (Limit of 5 minutes per speaker)
Kyle Weaver of 100 Depot Road spoke about the upcoming Firefighters Ball and Lion's Club participation and encouraged everyone to participate in this great community event and worthy cause. Weaver also commented on his concern with development affecting water quality and the balance between development and natural resource needs.
Kent Jefferson of 421 Ridge Road said the items he wanted to comment on have been removed from the agenda. Jefferson had questions about proposed incentives, rezoning and other issues related to the proposed housing development on Ridge Road on property currently owned by the village.
Reports:
Staff reports
Administration-Krumenauer: The new railing is now complete in the Council Chamber, we hope it will keep everyone safe. There are four elections this year, so come and vote.
Police-Lehman: Chief Pedrys is at a conference. In January, there were fifteen arrests in custody, including two for felony. There were also thirteen misdemeanors. Forty traffic citations, eighty incident reports and 564 service calls in total. In January, they attended the Senior Citizen Center Potluck and gave a presentation on scamming and fraud. They are again showing part-time agents. It is difficult to find candidates and it is expensive to train and equip them. The Community Coffee at Caribou is approaching. Typically, January and February are slow, but they've always been busy.
Public works-Water: They move the heaviest snow loads from the embankments. Truck and equipment maintenance continues. The rink is open and in good condition this year. They are working on internal projects and goals for 2022. They have received a grant for trees and are creating a meadow instead of buckthorn, mainly in Schillberg Park. They reorganize the workshop and review equipment to create a better and more efficient work environment. Burch asked for progress on the neglect situation. Waters said it was largely out of our hands, other than issuing any permits that might be required. The falls are still open using the trailhead behind BP, it's more on foot, but people can make their way up. Krumenauer said the owner's intent is to correct for safety in the the next two months so that the stairs can reopen.
Utilities-Caruso: The Kent Street area has fundamental issues and they are working there in hot weather. The parts are for the factory UV system. The starter failed at the sewage plant, and they'll keep one on hand as a spare, along with the fan motor at well three.
Library-Friendshuh: January was a busy month with full opening hours; they are delighted to see that circulation has increased and that they are recording an average of sixty-five visits per day. Today's annual report was completed today and will be reviewed by their Board of Directors. UW Madison East Asian Scholarship materials are on display now. Rebekah Palmer has developed a community reading challenge for independent readers with a monthly draw for a $10 gift card to a bookstore.
Fire-Elfstrom: There were five tracks in total, four in the village and one in Farmington. January training was the annual hazmat awareness exam. They conducted inspections of industrial parks as part of the chemical identification process. There was a structural fire with sub-zero temperatures and more than five hours at the scene. They would like to thank the places that donated food and coffee to the scene. Burch commented on the passing of former fire chief Bernie Miller and thanked the department for installing the fire apparatus at the department.
Building inspection-Krumenauer: It was a quiet month with three permits, two for new homes and one for modifications.
Chamber of Commerce/Mainstreet-Stangl: They have two new ambassadors. The annual meeting took place on January 10. The newsletter now comes out every two weeks instead of monthly. They get photos and short biographies of board members for the website and a video. The formation of a BID district is under discussion. The refresh of the website is under development. There is a new fee structure for members with more options. Rose credits Dressel for working on social media videos.
Other issues – discussion and possible action regarding:
Motion by West and seconded by Burch to approve 2022 Phase II "Commitment to Purchase" snow plow construction contract with lowest bidder Universal for $109,698
Yes-7No-0Motion carried
Motion by Rose and seconded by Walsh to approve the purchase of the 2022 Ford Police Interceptor and its construction with Ewald Automotive/Build Out for $46,000
Yes-7No-0Motion carried
Donor wall and signage (Mill Pond Learning Foundation)
There was a lengthy discussion with Marcia Dressel of the Mill Pond Foundation and the Board on the five elements of donor recognition. Various plans and options were reviewed.
Motion by Burch and seconded by West to approve as presented exterior landscaping and aluminum signage with black text.
Yes-7No-0Motion carried
Motion by Rose and seconded by Walsh to approve donor sign hallway spaces as presented, similar in styles and materials to those inside the library.
Yes-7No-0Motion carried
Moved by Rose and seconded by Gilliland to approve the Wall of Opportunity concept with further discussion between groups for the final design.
Yes-7No-0Motion carried
Motion by Walsh and seconded by Burch to approve the Kravik Recognition Panel as is.
Yes-7No-0Motion carried
Motion by West and seconded by Burch to approve the Our Donor wall with the addition of public and taxpayer verbiage, and the conceptual size of a half panel, included with other panels or separated on its own.
Yes-7No-0Motion carried
Update on the removal of the "Discovery Center" from the municipal building
The sign pack contains sample lettering for the exterior of the building to be changed to be more consistent with the actual use of the building. There are four proposed changes to signage: Sr. Center, Public Library, Osceola in the center of the building with the police and town hall on either side. The police donated $5,000 and the Sr. Center pledged to donate $1,000. The Library Board will review the proposed signage at its next meeting. Existing lettering cannot be recycled and has a shelf life of 5-8 years. The new lettering is composite with a longer shelf life.
Motion by Lutz and seconded by Burch to approve the signage changes on the Village Municipal Building as presented, subject to approval by the Library Board of its financial share of the project.
Yes-7No-0Motion carried
Motion by West and seconded by Gilliland to approve contract with Local 101 Wisconsin Professional Police Association and Village of Osceola – one year contract for 2022
Yes-7No-0Motion carried
Ordinance #22-01 Update of the electrical code
The state has changed some terms and requirements to give municipalities more say in electrical permits for commercial and industrial properties. The change in order will allow our local inspector to review these items. This will improve speed and represent a cost saving for developers at no additional cost to the village. Our company is qualified and has the references to perform the service.
Motion by Gilliland and seconded by West to approve Order #22-01 Electrical Code Update
Yes-7No-0Motion carried
Highway 243 Bridge Update
This agenda item was information sharing. MNDOT has completed the environmental analysis and is working on the design, potential alignments and issues that may require mitigation. They ruled out a tunnel and located the bridge in a different community. There is discussion about leaving the current alignment of the bridge as it is or going one hundred feet north or south. All of this needs to be addressed and the public is encouraged to read the material online and attend the public consultation meetings. We will update the link on our website to the information.
Motion by Gilliland and seconded by Rose to adjust the dates of the August and November board meetings to August 10 and November 9, 2022, due to the election
Yes-7No-0Motion accepted
Permits and Licenses:
Motion by Rose and seconded by Gilliland to approve a temporary Class "B" beer license for the Osceola Lion's Club – Osceola Firefighter's Ball
Yes-7No-0Motion accepted
Motion by Rose and seconded by Walsh to approve a Special Events Permit for the Osceola Fire Ball – Friends of Osceola Fire & Rescue
Yes-7No-0Motion accepted
Motion by Lutz and seconded by Gilliland to approve the following Board, Committee, Commission and Agency reports:
a) Osceola Ind. Dev. Corp October 14, 2021 (Corp approved January 13, 2022)
b) Administration and Finance December 3, 2021 (Committee approved February 4, 2022)
c) Library Board December 9, 2021 (L. Board approved January 13, 2022)
d) Airport Commission on December 20, 2021 (Commission approved on January 17, 2022)
e) Commission du Plan January 4, 2022 (Commission approved on February 2, 2022)
Yes-7No-0Motion carried
Motion by Rose and seconded by West to approve payable vouchers
Yes-7No-0Motion accepted
Any other company authorized by law
Rose commented on the passing of former fire chief Bernie Miller. Walsh commented on maintaining the community informed and part of the process.
Trustee West submitted a letter of resignation effective at the end of the meeting.
President Buberl closes the meeting at 8:08 p.m.
Frances Duncanson, MMC-WCPC
village clerk
WNAXLP