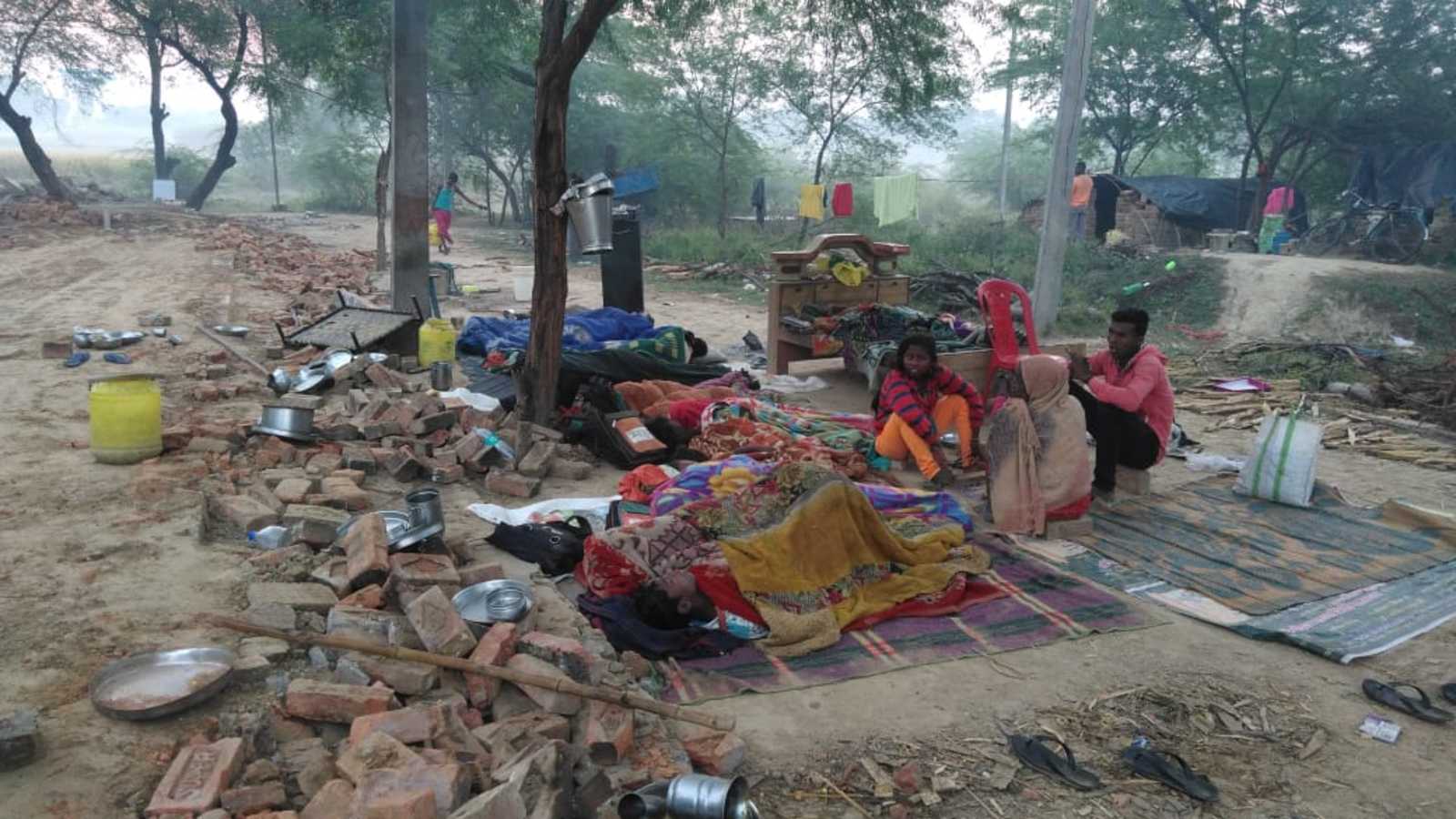 Musahars in Kashi village allege pressure to evacuate homes and move
VARANASI More than half a dozen Musahar families in Karsada village claimed that the administration was pressuring them to leave their homes and move to another location, as Atal's boarding school for the workers' children was supposed to be built on the ground. Basti Musahar is on the outskirts of the village.
They also alleged that six houses were demolished by the administration on Friday evening. However, the district administration said those affected had been notified beforehand.
Rajesh Kumar of Musahar Basti said 13 families have lived in the basti for over 16 years. About a month ago, a team of tax officials reached the basti and told them they would have to change as Atal's boarding school was to be built on the land.
Baldev Kumar said his house was demolished by the team and the electrical connection was severed. He and his family lived in the open air as winter approached.
Rajesh Kumar said they were asked to move about a kilometer from the basti. He said that when he and the others asked for alternative accommodation, they were told it would take time to build 13 houses. They would be given houses after they move.
The angry people said they would only move after the administration had built houses for them with drinking water and electricity connections.
However, District Magistrate Kaushal Raj Sharma said some people were illegally occupying about an acre of land in the Looms Department.
He also said the 13 families had been given a lease on the barren land of nearby Gram Samaj. After that, 3-4 families were displaced and others were displaced. Vehicles were also made available to them for their convenience.
He said they were told to show the property documents, which neither of them did. They were trying to confuse them by presenting land documents to other people.
He also said some of those people prevented workers at disabled contractors from leveling another 11 acres of vacant land. They also beat disabled workers.
The PWD had been ordered not to grading on this acre for a period of time and to do the work on the remaining 11 acres of land. Tax staff and police had been tasked with ensuring there was no disturbance of any kind, he said.