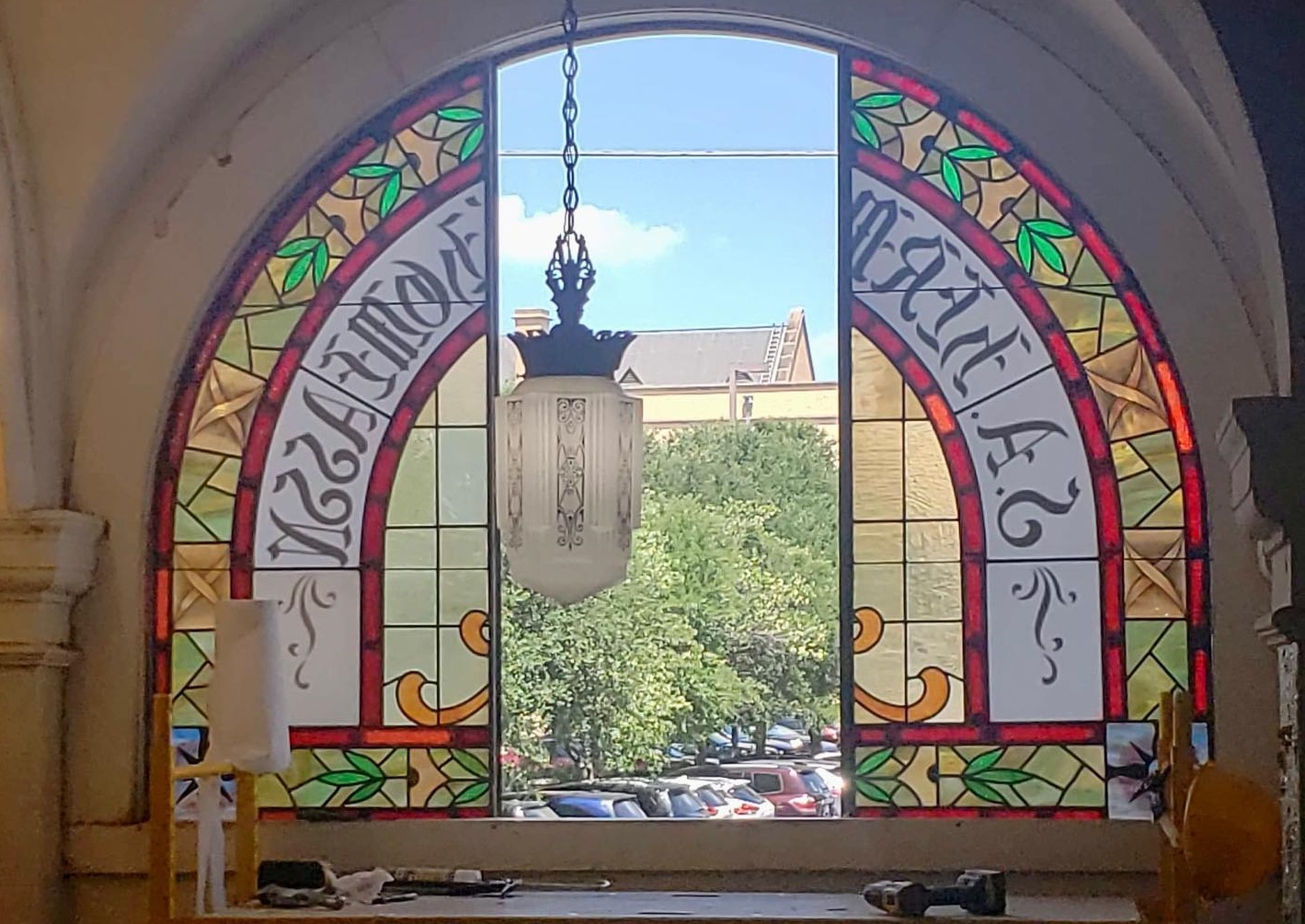 One of downtown San Antonio's historic buildings restored to 1930s glory
After a few months, one of the historic places in downtown San Antonio looks like it did in 1938. Over the weekend, one of the glass windows in the building of the San Antonio Hermann Sons Home Association (HSHA) was reinstalled after undergoing a $12,000 restoration.
In March, the window was removed for repairs and wooden planks were installed in its place. HSHA board chair Lori Todd told MySA that the lower window, which complements the main room designed by Helen Ferne Goolsby Slimp in 1911, was created and installed in 1938. She said the glass window had been hit by birds, rocks and hail over the years. .