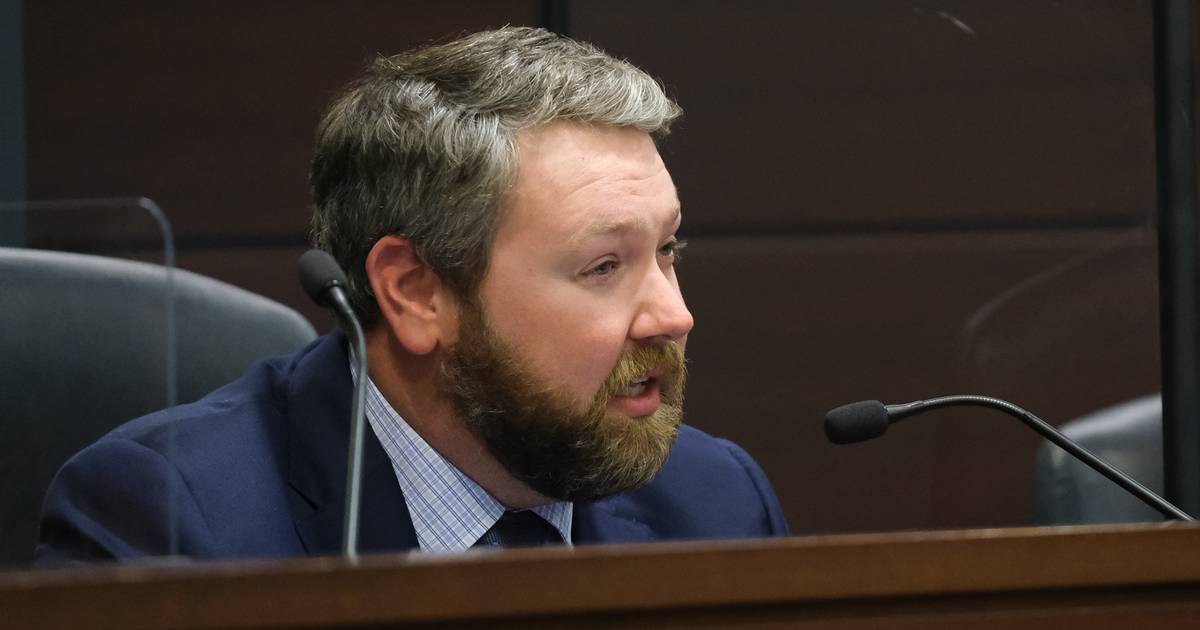 Plainfield Village Administrator to Run Again for Illinois House Seat – Shaw Local
Plainfield Village Administrator Harry Benton announced he would run again for a seat in the Illinois House of Representatives.
Benton, a union ironworker, will run for the Democratic nomination for the 97th district, which includes parts of western Will County, according to a news release. He ran unsuccessfully in 2020 for the same seat against incumbent State Rep. Mark Batinick, R-Plainfield.
"For too long, politicians in Springfield have failed our families and failed to accomplish what people need in their daily lives," Benton said in a statement. "I am proud to announce my campaign to provide real leadership and representation to what working and middle class families in our communities deserve."
Benton cited his work on Plainfield Village Council as an advocate for small businesses, improving public safety, against rising taxes and improving local infrastructure. Benton was first elected to Plainfield Village Council in 2019.
This election cycle will feature an open seat in the 97th District since Batinick announced he will not be running for re-election.
Two candidates, Tom McCullagh of Shorewood and Michelle Smith, Plainfield Township Clerk, are running for the Republican nomination for the seat.
The 97th District, beginning in the 2022 cycle, will include parts of Joliet, Plainfield and Shorewood.