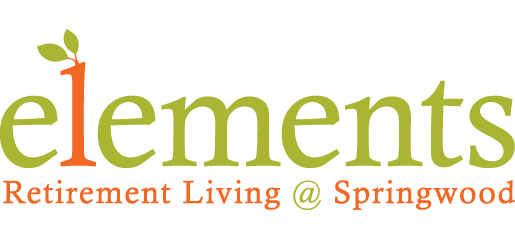 QLD Retirement Village announces No Jab, No Work policy for entrepreneurs
Contractors who are unable to provide proof that they have at least one COVID vaccination will not be allowed on the site of a private retirement village in South East Queensland from September 1, 2021.
Elements Retirement Living chief executive Chiou See Anderson said the "no hit, no job" directive was issued to ensure the continued safety of staff and residents in the community.
"We have written to all of our contractors to let them know that as of September 1, anyone working at Elements must have received at least one vaccine," said Ms. Anderson.
Video recordings of the training session are now available on demand. Click on the ad below to purchase your copy.
"We have between 30 and 50 entrepreneurs who visit our site each month. Many of our residents are in their 70s and some are over 90, so it is critical that we put this in place to ensure their continued safety.
From September 17, 2021, COVID-19 vaccination will be mandatory for seniors in residence, but these rules do not apply to people working in retirement villages.
Many in the residential senior care industry are unhappy with the decision to require vaccination, including workers who are considering leaving the industry as a result. Inside Aging has received many comments from senior care providers expressing their dissatisfaction and intention to quit – Mandatory vaccination proposal
"While the mandate does not extend to residents like ours, it does not make them any less vulnerable," said Ms. Anderson.
"Fortunately, all of our wonderful staff have volunteered to get a full vaccine ASAP and we are now asking entrepreneurs who visit our site to do the same."
Ms Anderson hopes that when the time comes to offer booster shots, Queensland Health will be willing to provide vaccines in retirement villages, much like nursing homes.
She said the response from regular contractors in the Village of Springwood has already been overwhelmingly positive.
Elements Residents' Committee Chairman Ian Smythe said the village community supports the move, especially given the rapid spread of the Delta Highway variant.
"Most of our residents have already received their vaccine and we really appreciate that the staff at Elements stepped up quickly to get their shots voluntarily," he said.
"With so many entrepreneurs also visiting Elements each month, having that extra layer of protection, just like what happens in the elderly care industry, will give us another level of comfort as we try to stay healthy and well in this pandemic. "
Marc Melville of Luzac Plumbing said he was happy to have the vaccine and encouraged his staff to do the same so that only vaccinated plumbers make calls to Elements.
"I agree that when you provide services to older Australians you have to do what you can to protect your customers, so I think it's great that Elements is taking this extra precaution," he said. .
"I was only too happy to roll up my sleeve and get vaccinated. I think business owners should lead by example, get vaccinated, and encourage their staff to get vaccinated. The sooner we do this, the sooner we can all return to normal life. "