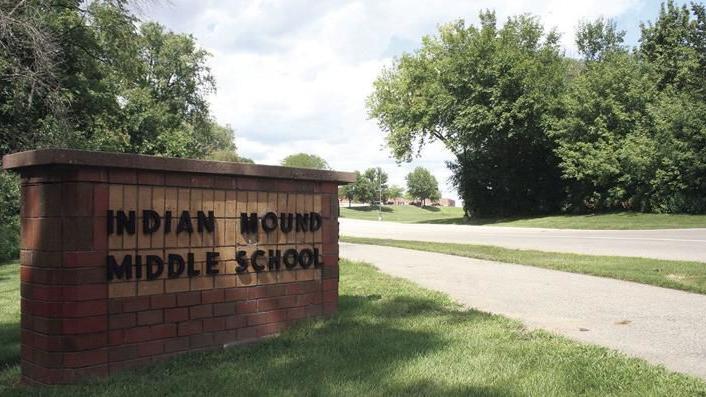 School district, village talk joint hiring for equity; potential name change for IMMS | McFarland Thistle
McFarland Village Council and McFarland School District are teaming up to work on village-wide equity and diversity initiatives this year.
Village administrators met with school board members in a joint meeting Monday evening to discuss the groups' separate equity initiatives and how boards can join forces on a united, anti-racist front.
Patrick Miles, supervisor of the Dane County Board of Directors and chair of the McFarland Diversity, Equity and Inclusion (DCI) committee, said DCI committee members are pushing for the village and the school district combine equity work by hiring a central person to lead equity work for both entities. .
"There is a consensus within the subcommittee that … the community would be better served if we had a shared position between the village and the school district and that the position (s) are only dedicated to equity, inclusion. and coordination, "said Des Miles.
School board president Craig Howery agreed, saying the idea of ​​a shared equity bond between the municipality and the school district "is an interesting idea that should be explored."
The village and school board are currently working under separate supervision, with the village close to approving a contract with local equity consultants Dr Rainey Briggs and Percy Brown, Jr., while the school district uses the National Circles of Support (NCOS) for its equity advisory purposes.
PoliceAnother point of discussion Monday night was the role of the McFarland Police Department in the village and school district equity work, although village trustee Mike Flaherty said he did not want the dialogue equity groups are proving to be anti-police.
"In some communities it has become anti-policing, and it's not what it is," Flaherty said. "This is not an attack on the police … it is a cooperative effort."
Miles said the village DCI committee is currently working on an assessment of the police department's complaint process, in hopes of restoring trust between residents and the police force, as well as making the complaints process fairer. for all residents of the village.
"As we continue to examine potential problems with policing…"[We want to] improve communication and trust in the community, and perhaps expand the use of this process.
On the school district side, school board member Christine Pribbenow said it will be imperative to consider how the School Resource Officer (SRO) program fits into both village equity work and of the school district.
Indian Mound Middle SchoolIn addition to working together on a shared equity consultant and local policing procedure, council members also discussed the importance of recognizing McFarland's Indigenous history, both in district schools and across the region. town.
Indian Mound Middle School (IMMS) principal Aaron Tarnutzer said the school "is working to be called Indian Mound Middle School and what that means." He said that in recent times the curriculum has focused on the indigenous history of the village.
Three months ago, school board members received a petition written by a former McFarland High School student and signed by about 30 petitioners, asking for an official name change to IMMS.
"A few months ago we received a request from a McFarland graduate and co-signed by 25 or 30 people asking us to investigate the possibility of changing the name of the Indian Mound Middle School, and we took that under advisement, "Howery said.
In the meantime, Tarnutzer said he's confident that working as a team, the school district and municipality will make rapid progress on the equity front.
"It's a really amazing community of passionate people who want to do the right thing and are willing to put their time and energy into it," he said. "By working together we are going to make this happen a little faster and hopefully more effectively."