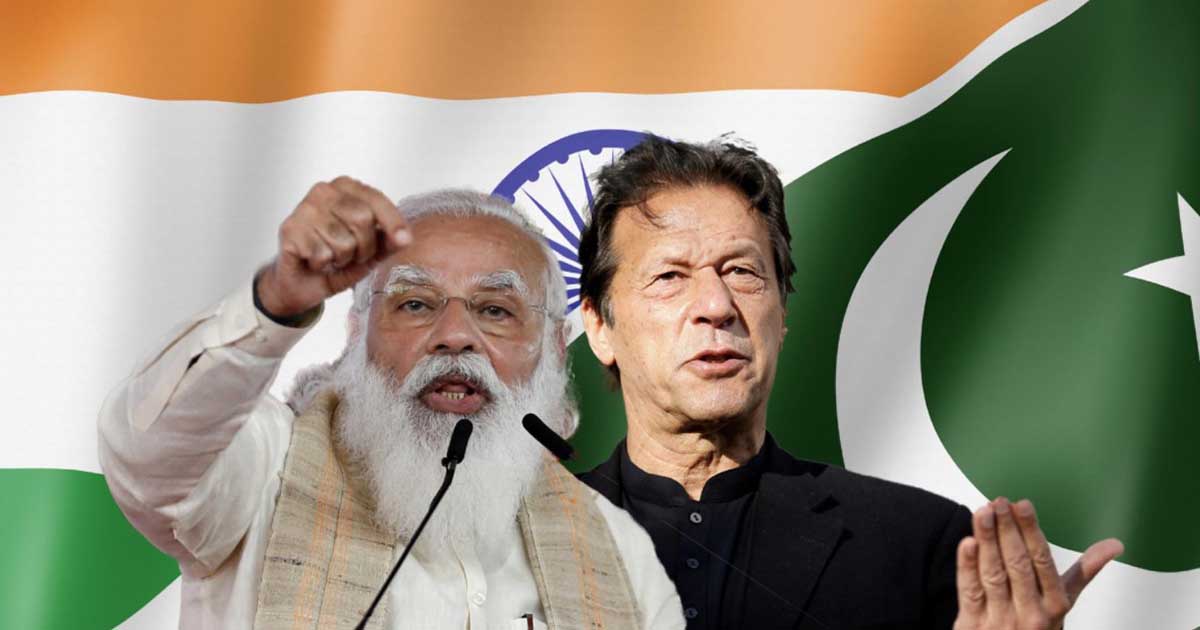 Should we expect a Pakistani-Indian detente soon?
Prime Minister Imran Khan has convened a meeting of the country's leading industrialists and businessmen to seek their advice on how to expand and deepen Pakistan's economic ties with China. Imran Khan's visit to China began on February 3.
The visit focused on accelerating work on CPEC – China's flagship project that would ensure more connectivity, more trade and more infrastructure development leading to the socio-economic empowerment of the masses. In addition, he also focused on the development of Gwadar Port, trade expansion, Afghanistan, and Islamist movements in western China's Xinjiang Province.
Prior to the visit, one of our key industrialists, Mohammad Mansha, struck a somewhat divisive tone when he raised the issue of normalizing relations with India. He was of the opinion that differences over Kashmir should not prevent the establishment of lasting commercial ties with our neighbour. Mansha's timely advice may have fallen on deaf ears, as "strategic" security imperatives took precedence over any justification for normalizing relations with India.
Mansha raised the issue in a forum that included the country's top security officials
Read more: Understanding the political relevance of CPEC
First, the civilian government has little to contribute to the formulation of policy on issues with countries like India, Afghanistan, China and the United States. And second, current leaders are too passionately obsessed with how to criminalize their political opponents and use state resources to defame and slander their rivals.
This one-pointed agenda has guided the policy and conduct of our leaders since 2018 and left them neither the time nor the energy to deal with governance issues, climate change, impending water scarcity , deteriorating health care and education, growing poverty and unemployment.
Unfortunately, Pakistan's policy towards India aims to prolong the status quo. This would mean eternal confrontation at the expense of socio-economic development. The status quo provides power and resources to some, but results in an agonizing and bitter rivalry that has increased poverty and led to repeated military interventions in Pakistan.
The standoff over Kashmir has resulted in incalculable damage to both nations, both in terms of human lives and huge economic losses. It caused an unquantifiable loss to the treasury and was the main cause of the threat of poverty on both sides.
Read more: New challenges and opportunities for Gwadar and CPEC
According to the World Bank, the bilateral trade potential between India and Pakistan would be more than 45 billion dollars per year. Imagine the huge impact of trade to the tune of $50 billion a year on reducing poverty and unemployment in both countries.
Linking trade recovery to Kashmir 'resolution' is a no-start
Pakistan has been waiting for more than 70 years for any substantial change in the status of Kashmir in the context of the aspirations of the people of the disputed region. It did not work. And yes, it had the opposite effect. Kashmir's status and identity have been destroyed. It is now a union territory and will no longer have an independently elected government. That alone should be a revelation.
The policy of eternal confrontation has had the opposite effect for sure and now is the time to reassess this policy. This does not mean abandoning the idea of ​​a plebiscite for the people of Kashmir and their right to participate in free elections to form their own government.
Instead, the new approach should emphasize deepening cultural and economic ties, which would not only spur economic progress but also help create an environment conducive to resolution. Both countries must understand that the Kashmir dispute cannot be resolved through war or conflict. Wars cannot have winners. An all-out war between two nuclear-armed neighbors would lead to unimaginable destruction.
Read more: Modi's bet in Kashmir and Pakistan's policy options
The only option is to work closely together to design systems that would be more compatible with the aspirations of the people of the region. Something along the lines of what was suggested by Pakistan many years ago, such as considering the gradual irrelevance of the disputed border and allowing free trade and movement of people across the Line of Control. This could contribute to a profound change in mentalities and have a huge impact on the lives of people on both sides of the border.
It's time for the confrontational approach to be abandoned
Too much is at stake – the millions living in abject poverty in both countries; the future of a fifth of humanity; and issues such as climate change, depletion of water resources, rapid population expansion, disappearing glaciers and the high rate of poverty that afflicts millions of people in every country.
These challenges could only be overcome through joint efforts, close consultations, sharing of data and experiences and common strategies to deal with crises. The clashes would only make the task even more difficult to accomplish.
It is time for public opinion to exert pressure on the two countries to devise a new contract for close bilateral relations that not only incorporates peoples' aspirations, but also lays down a rational and far-sighted strategy to face the enormous challenge. climate change, water scarcity and poverty. But that might not happen anytime soon given the ground realities of partisan or selfish agendas dominating policymaking on both sides of the divide.
Read more: What will 2022 look like for Afghanistan?
The death of legendary singer, Lata Mangeshkar has sparked a spontaneous outpouring of grief across India and Pakistan. Lata was loved, admired and respected in every village, town and city of Pakistan as much as she was adored in India. This shows the deep cultural affinity between the two countries.
There are multiple such cultural ties that are common among the peoples of South Asia. Should we build on this or should we adopt the agenda of confrontation? It is a choice that the authorities must make.
Rustam Shah Mohmand is a specialist in Afghanistan and Central Asian affairs. He served as Pakistan's Ambassador to Afghanistan and also served as Chief Refugee Commissioner for a decade. The article originally appeared on The Express Grandstand and has been republished with permission from the author. The opinions expressed in this article are those of the author and do not necessarily reflect the editorial policy of Global Village Space.