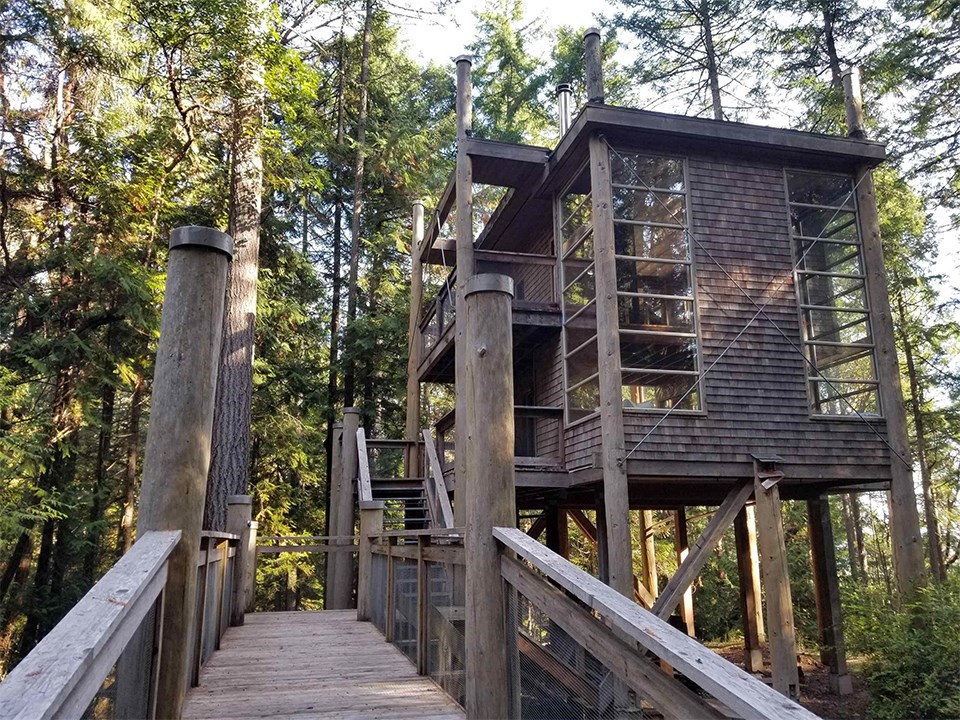 Stilt house sold for $ 425,000 in British Columbia
A unique investment opportunity presented itself on Galiano Island, one hour by ferry from Tsawwassen Terminal.
Constable Hedi Kottner's listing features a 2 story "pole house" that is adjacent to Dionisio Provincial Park on the north end of Gulf Island.
More like a small cottage, the 487 square foot one-bedroom unit features 14 foot high windows and a 2,500 square foot garden area. It offers the possibility to "add your finishing elements", because it is not quite finished.
The price reflects the fact that this is not freehold property – it is located on 160 acres of land owned by Therah, a "village community" founded in 1982. People who buy are sold shares and are given pieces of property to build on. , and it's the only share currently available.
Therah views its members as "stewards" of the earth and solicits donations from those who do not have it to become "friends of Therah".
The upside (or downside, depending on how you look at it) is that speculation won't really affect the price of your investment, as it's hard to resell.
Another plus (or even a minus, depending on your vibe) is that the community is actually a community – a gallery on their website shows members dancing to folk music, working together on the gardens, and living out what appears to be. close to a common way of life.
Therah's statement of intent says they exist to "create a village community in which people are nurtured and empowered to express their humanity in a way that contributes to all members of the global community."
If you are feeling it, the listing is live on the Galiano Island Realty website.