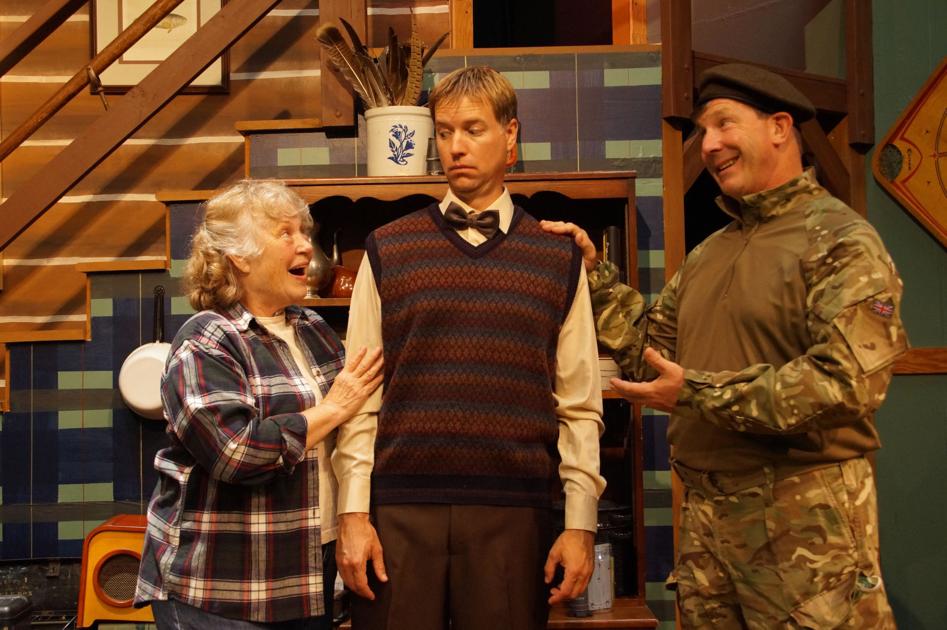 Stoughton Village Players Seeks to Create Children's Program | Community
For families with children who love to play, or people who would like to help out or just see more options for young creative people, the Stoughton Village Players are launching a children's theater troupe.
The group is holding an information meeting at 6:30 p.m. on Thursday, November 11, at the Stoughton Village Players Theater (255 E. Main St.) to help start a group that would focus on children. The group is hosting the meeting for anyone in the community who wants to help out, according to an SVP press release last week outlining a "simple" concept.
"SVP has a beautiful, historic theater (100 years old) and a strong group (50 years old) but there is so much more that could be done to involve children and young families in theatrical skills, production and performance," reads -on in the press release. "The theater itself is open most of the summer as well as other times when shows are not produced, which creates an opportunity for different types of programming."
This new group would be a separate organization, determining its own goals and plans with support and guidance from SVP as needed, according to the press release. Details such as the ages of the children involved, types of offers, timing, funding, next steps and many more will be discussed at the next meeting.
"We are looking for people who love kids, love to create new things and will be excited to start this new business," SVP Vice Chairman of the Board Dave Conour wrote in the press release. "If you're new to Stoughton this is a great way to get involved and meet like-minded people."
No RSVP is required, although masks are required. Anyone interested in knowing more who cannot attend the meeting can contact Conour at [email protected]