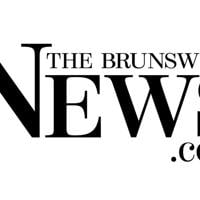 The City should participate in the Veterans' Village project |
No one can deny that homelessness is a persistent problem in the region. It is a complex problem that cuts across a wide range of social and economic areas and cannot be solved with a wave of a magic wand. It takes hard work at ground level to help those in need regain their balance.
One group working to do just that is the Golden Isles Veterans Village Initiative. The plan is for the village to have 30 small houses that will serve as transitional housing on a one-acre site on G Street. The goal is to help homeless veterans reintegrate into society. An on-site social worker will be available to help support veterans, and full services will be provided, including training in cooking, housekeeping, technology, and enrollment in various placement services.
The Veterans Village is one of two small house projects taking place locally. The non-profit organization Hand in Hand is working on its own small shelter village for the homeless, which will be built on the site of the former Altama Presbyterian Church.
The Golden Isles Veterans Village has received a lot of community support since the project was announced in December 2019, including from the various Rotary clubs in the area, Golden Isles Career Academy, College of Coastal Georgia, Coastal Georgia Medical Association and other citizens and veterans. organizations.
The project had also received support from the Brunswick City Commission, which in the summer of 2020 unanimously approved a rezoning application that allowed the project to proceed. Eighteen months later, city officials seem cold-blooded about the Veterans' Village.
The initiative is asking the city for $58,000 in funding under the CARES Act to help pay for necessary water and sewer work at the site. The rest of the cost will be paid for by a donation of $100,000.
The reasons why the city suddenly balked at this project are debatable. Mayor Cosby Johnson expressed reservations about how the decision was made to back the project at a finance committee meeting on Monday without offering specific criticism of the project.
When the chair of the initiative's board spoke at Wednesday's meeting, Commissioner Julie Martin feared the area was becoming a magnet for local homeless people. This concern should have been addressed before the city rezoned the property to allow the project to proceed.
There is a desperate need for the Golden Isles Veterans Village in Brunswick, and it enjoys broad community support. If the new mayor wants a dissertation on how the decision was made, these two sentences are really all it takes. The city should step in where the community has already and do its part to help.