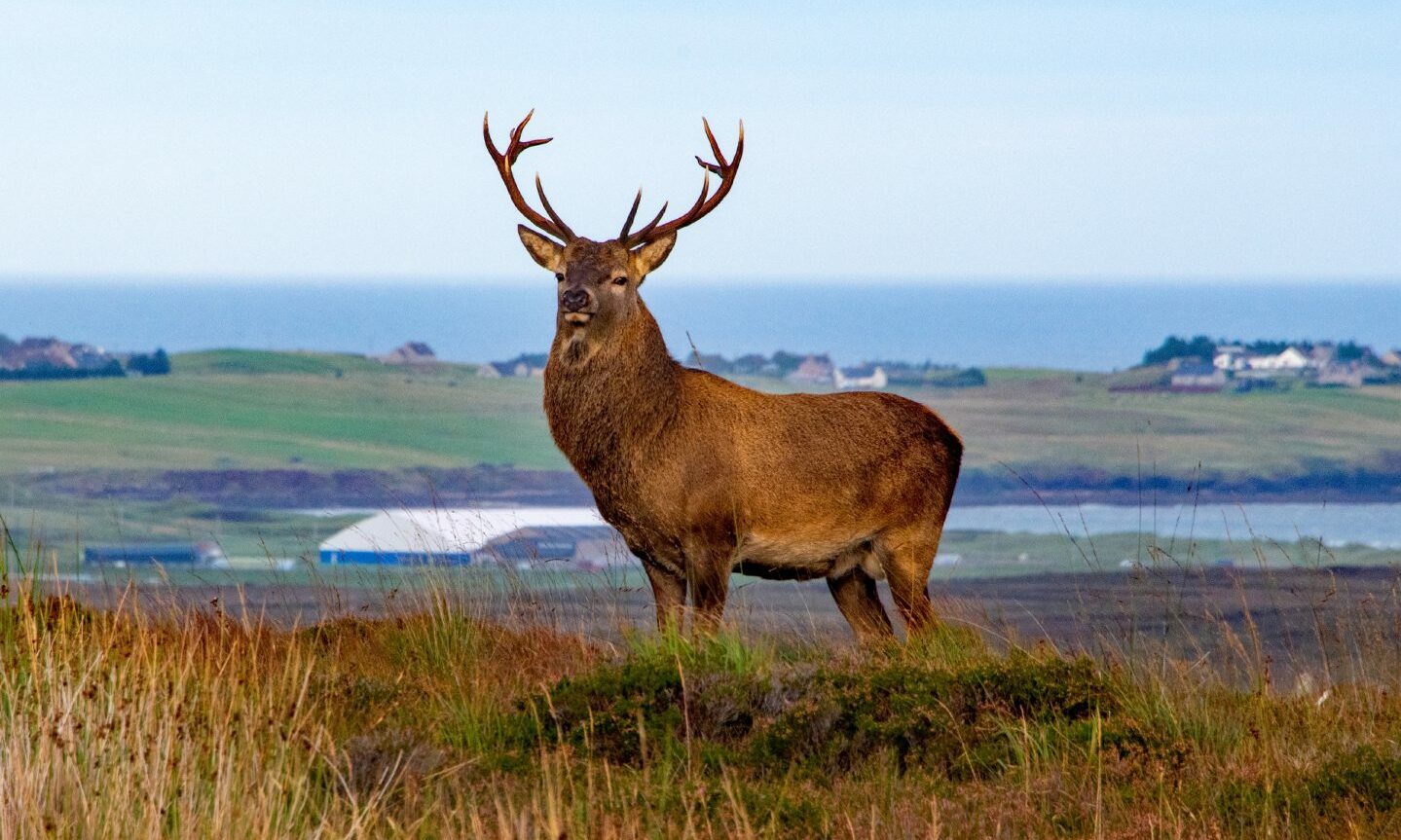 The culling of tamed deer will continue in Kinlochleven but not within the village limits
The culling of deer in a Highland community was to continue, but not within the village limits.
Kinlochleven in Lochaber has unwittingly become a refuge for red deer in recent years.
When a lone deer entered the village four years ago, locals reportedly considered the occasion a novelty. However, when 20 more deer followed, it quickly turned into a problem.
The new furry visitors quickly divided the village, with some saying the animals were a health and safety risk after reports of aggressive behavior and damage to gardens.
A deer cull was quickly deemed necessary, but plans to accomplish this were halted in January.
This was due to locals being shocked and outraged after witnessing scenes of deer – with whom they had bonded over the four years – being shot in the village and their carcasses dragged around.
Slaughtering was halted following these complaints.
Decrease in deer in the village
A meeting was held in July to review the situation with NatureScot, Kinlochleven Community Trust, Highland Council, Jahama Highland Estates and a local councilor from the Highlands.
It was agreed that the slaughter was still necessary, but only in the usual period in Scotland between July 1 and October 20 and not in the village.
Signs warning people not to feed the deer were also erected and information disseminated.
One of the directors of the Kinlochleven Community Trust (KCT), Charlie Gordonsaid: "The real problem with deer being encouraged to roam the village has been going on for some time.
"Since the July 11 deer meeting there have only been one or two deer seen in the village, far fewer than usual and there are no reports of anyone being approached by a deer.
"Signs have now been erected at both game parks and further signs will be placed around the village to advise villagers and visitors not to feed the deer."
"Continues to pose a risk to public safety"
While off-season or night-time logging licenses can still be obtained from NatureScot, they said none have been applied for at this time.
A spokesperson for NatureScot said the group would continue to review the situation: "There are still ongoing issues reported, although a lower number of deer still reside in the village. This continues to pose a risk to public safety.
"The group agreed that a number of actions would be taken, including maintaining normal in-season logging practices around but not in the village to prevent any increase in deer numbers; put up a number of Do Not Feed the Deer signs and distribute an information notice.
"No lethal deer control in the village is planned and no off-season or night-time culling licenses have been applied for at this time.
"The group will continue to meet regularly so that we can review any new information and consider other options."
It was added that any other control inside the village would require the intervention of police.
Already subscribed? Login
[Culling of tame deer to continue in Kinlochleven but not within village boundaries]
[[text]]