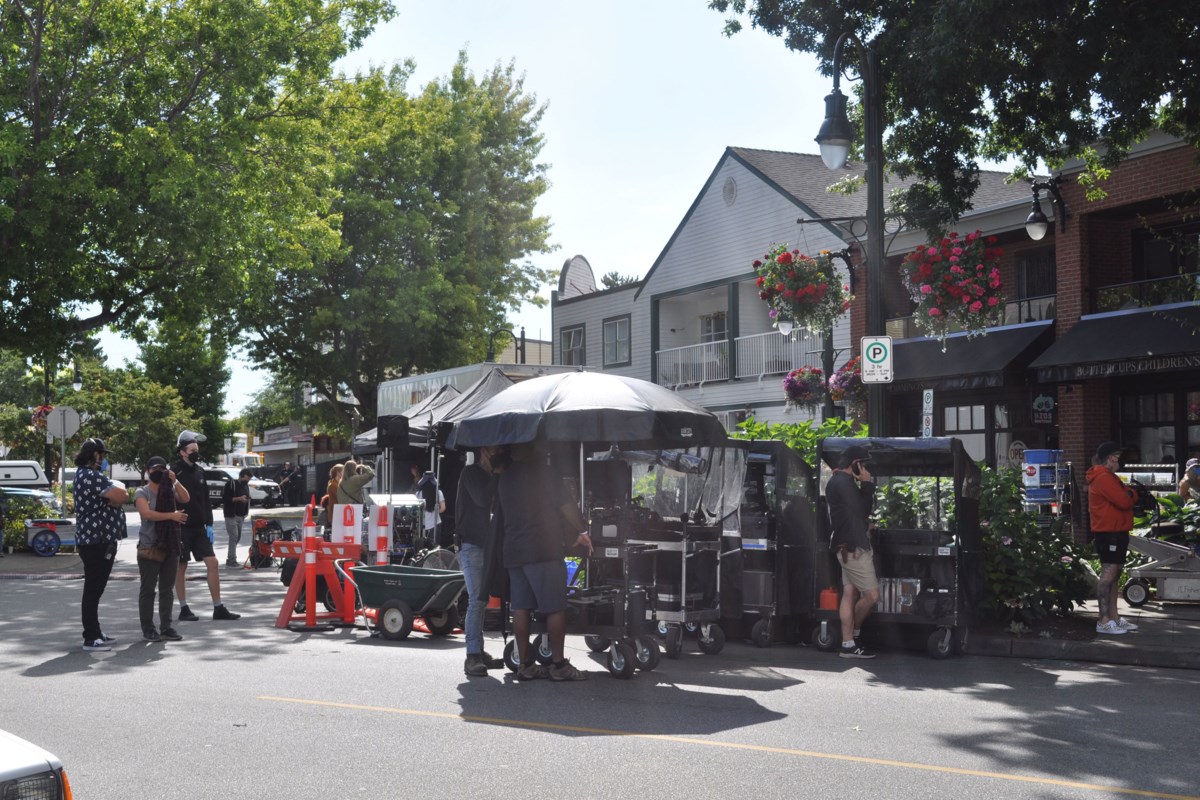 The Netflix series is filming in Ladner Village
Three repaired storefronts will appear in episodes six and seven of the upcoming series
Filming is set this week in Ladner's Village for an upcoming Netflix horror series about terminally ill teens telling spooky, nocturnal stories in their hospice library.
Based on Christopher Pike's 1994 novel, the 10-episode series is adapted by Mike Flanagan and Leah Fong, both of whom were on the team that brought us The Haunting of Bly Mansion, among many other titles.
"Mike Flanagan is quite well known in the horror industry. He's kind of like the "it guy" right now. He's like the modern-day Wes Craven, "laughed a member of the Field House Production crew who spoke to The Optimist.
With the working title The midnight club, the series is a collaboration between Field House Productions ULC, Intrepid Pictures and Netflix and has so far been classified by Netflix as "Teen TV Shows, TV Series, TV Horror."
The crew member said Ladner Village was chosen for the shoot because it matched the "look" they seek in the series, where a significant amount of scenes from episodes six and seven take place outside. windows.
"We had to find a building that had three empty storefronts that we could completely dress up as we needed," they say.
Following a fire at the end of 2019, empty tenant spaces along 48th Avenue in the village were the perfect place to set up their own stores, which will include a dance studio, video game store and a hardware store, they say.
The team also plans to film at Ladner's United Church, where they hope to feature a stained glass window in the background of a scene.
"I know Ladner has had not-so-great movie experiences in the past… and so everything we've done has been in service of that, to make it a great experience for businesses and tenants and everyone. », Explains the member of the localization team.
After this filming tour in Ladner Village, The midnight club cast and crew will travel to Spanish Banks Beach in Vancouver, a few locations in Surrey, and then return to a grocery store in Vancouver.