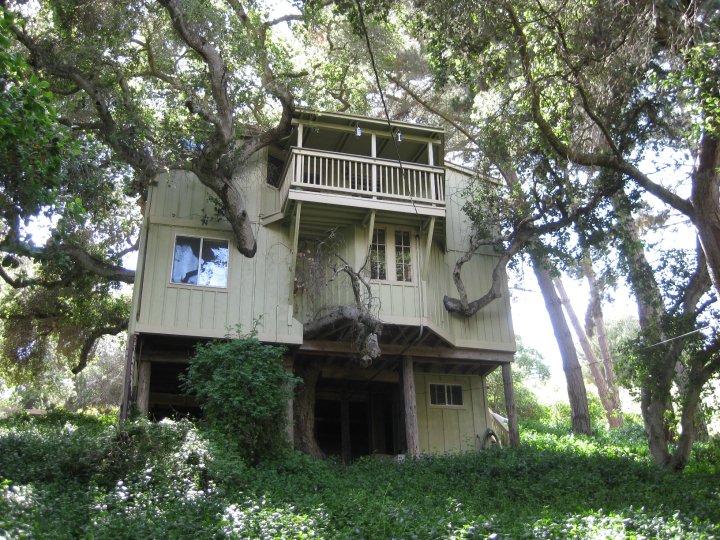 The Pismo Beach treehouse was 'pretty scary' to live in
A $3.8million 'tree house' was quietly put up for sale in Pismo Beach last month, but it didn't take long for it to go viral on Twitter thanks to popular account Zillow Gone Wild – not least because, as its title suggests, it's wrapped around a living oak tree which has left many users wondering about all the horrible bugs it must be bringing inside the bizarre property, almost Lynchian. According to the house's former tenant, photographer Christopher Petro, he faced major "risk" issues that still scare him to this day.
On more than 6 acres and 5,000 square feet, the daring 9-bedroom, 8-bathroom property features a "big museum with a studio", a "carriage house" and a man-made cave of 60ft that Petro describes as "pretty freaking fucking king. The house, which looks more like Spahn Ranch than a 'canyon retreat', was built in the 1960s by a man named Dick Skeen and is said to have remained in the same family for decades.