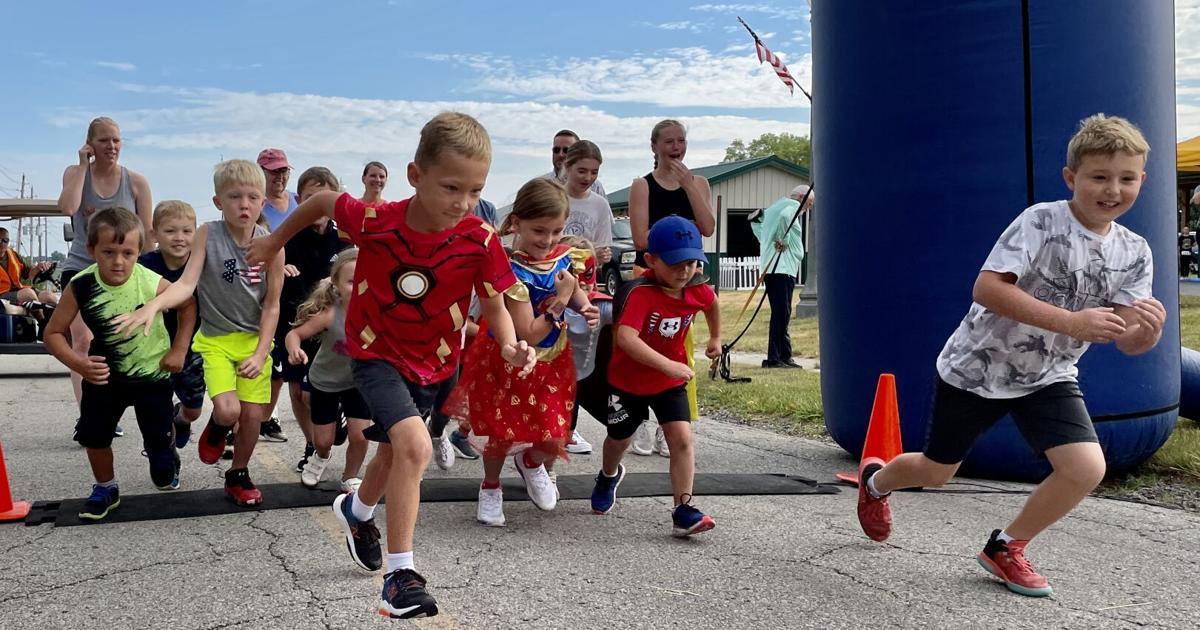 The return of Village Fair boosts morale in Lapel | Local News
LAPEL – Angie Jones likes to share her first memory of the Lapel village fair. As a young girl, she remembers discovering a pair of tables set up on Main Street with various home decor items that caught her eye.
"I ran home and opened my piggy bank and came back and bought a wooden shelf," Jones recalled with a smile. "I didn't even need it, but it was exciting."
As she stood near the finish line of the 5K Dawg Jog on Saturday morning, Jones tried to convey a similar sense of excitement to runners crossing the home stretch of the race. About 50 runners had registered for the online race, and Jones estimated dozens more signed up just before the event began.
"There are a lot of people who are from out of town who don't know about the village fete, so taking them down the main street allowed them to see the vendor stalls and what's going on. downtown," she said.
These visitors saw food and craft vendors setting up their stalls, as well as owners of vintage automobiles refinishing their most prized possessions in preparation for the fair's motor show.
Residents and business owners also emptied their garages and other storage places, placing clothes, lamps, books, classic record albums and other collectibles on tables in their driveways and parking lots to take part in the fair's annual sale.
"(The fair) gets everyone together once a year and it's fun to hang out with your friends and neighbours," Nick Norman said as he helped his mother, Debbie, organize the goods in the parking lot of his repair shop. , Fort Lapelton Automotive. "Everyone gets along really well in this town, all things considered. It's generally a positive experience for everyone.
The fair, traditionally held the weekend following July 4, was forced into a two-year hiatus by the COVID-19 pandemic, which made this year's edition particularly meaningful for many organisers.
"Virtual racing just isn't quite the same," Jones said. "Probably for the past 25 years we've had a 5K at the village fete, and this year, bringing it back, we wanted to think big."
Jill Guion and Sharon Etherington ran the Dawg Jog together, and both were amazed by the encouragement they received from high school student-athletes along the way. This year, proceeds from the race were allocated to Lapel college and high school athletics programs.
"My grandkids are into athletics, so for me it was a great opportunity to challenge them in the community," Etherington said.
Guion added: "It was great to see all my former students on the course – football players and other athletes – just supporting and cheering you on. There were a lot of familiar faces.
Jones added that the good turnout for the two-day fair reflected the importance of the event to the city's collective identity.
"I just think it's the community effort that goes into it," Jones said. "Everyone is involved, everyone likes it. We are all here in the summer to visit. I think that's what brings everyone here.
Follow Andy Knight on Twitter @Andrew_J_Knight, or call 765-640-4809.