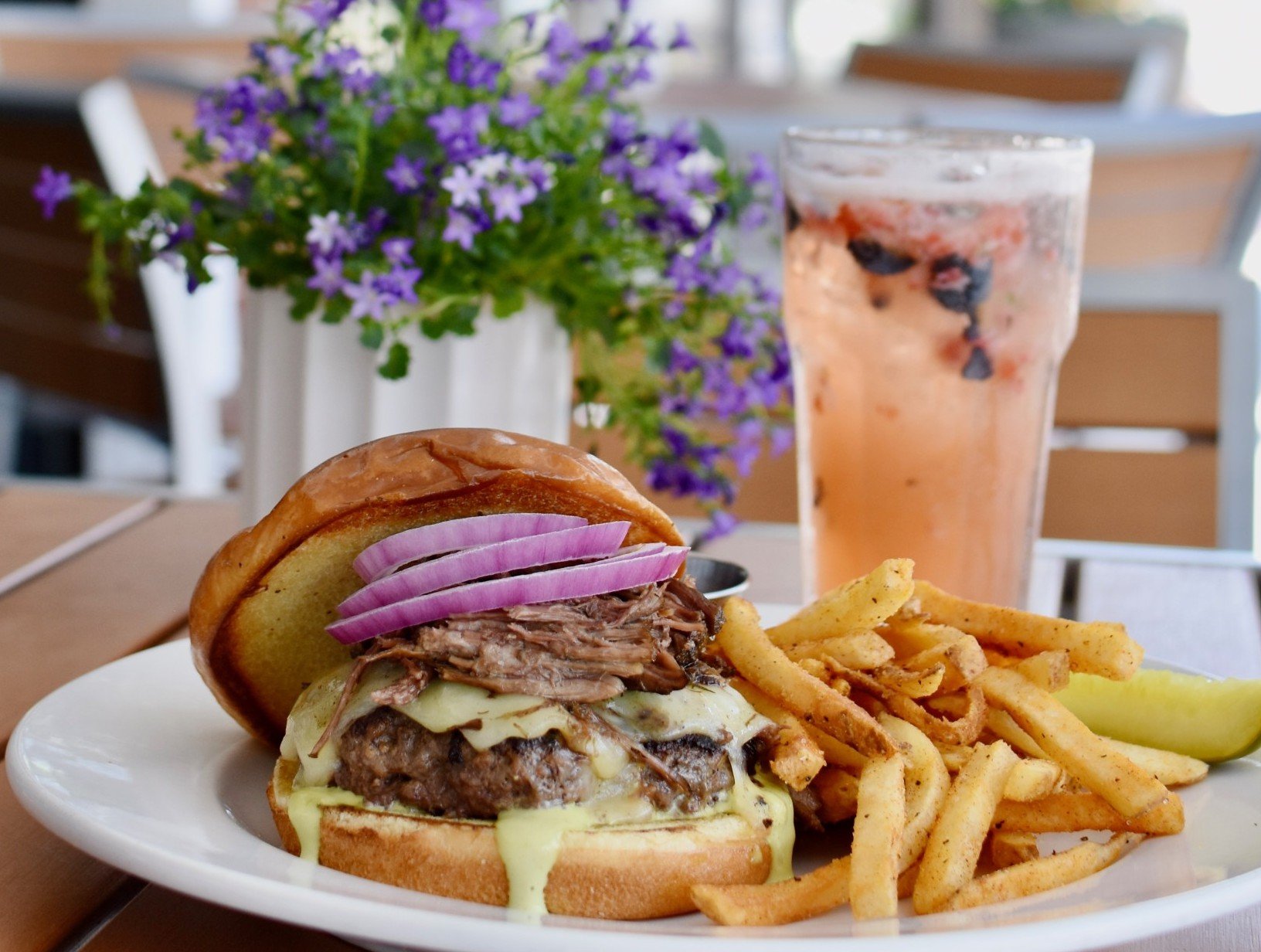 The Secret Pitch Menu: Tavern in the Village
Executive Chef Jen LeBlanc would like to recall that in 2011, Tavern in the Village's aptly named Tavern Burger swept Field Best Burger category.
Over the years, the local restaurant's burger brigade has grown and evolved considerably, including the addition of their popular Short Rib Burger, which included melted provolone, house barbecue, braised short ribs and pickles.
When LeBlanc opted to trade him on the menu last year, anarchy ensued. "The guests created a Facebook page called 'Bring Back the Short Rib Burger,'" she laughs.
"While we always made it for customers who were craving it, we also created a killer new burger that only the staff knows about," she says. "Yes, it's a twist on our classic burger, but – shhh – mom's the word."
When we asked what the secret new burger entailed, LeBlanc replied, "We mix it up a bit using roasted poblano aioli, double white cheddar, our braised prime rib and red onions."
Want to double? LeBlanc suggests requiring a side dish of Epic Fries that only a select number of regulars know.
"They come out with a garlic-onion-y-paprika-y mixture on it," she jokes. "I'm not naming names, but some guests even ask us to – and I quote – 'fries shit epic.' We even have an option for servers to add it to the kitchen ticket.
And while LeBlanc says many of the bar's cocktails pair well with said secret burger, she suggests ordering another clandestine concoction. Yes, the restaurant also offers a Secret Moscato Sangria created especially for the staff (available on the sly).
"This secret sangria is mixed with strawberries, blueberries, Aperol, peach bitters and homemade sour," she says. "Don't tell anyone."