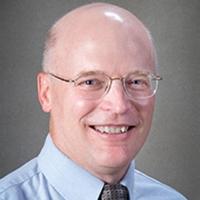 Village Elections: Wadach, Held Seeks Administrative Seat in Lima | Local News
A current village board member faces off against a local business owner in the race to become a Lima village administrator in the March 15 village elections.
John Wadach has served on the village's board of directors since 2017. He said he wants to bring grants to Lima and address flooding and other infrastructure issues in the village.
Chris Held is looking to join the village council. He said he wanted to address budgeting and economic development in the village.
Polling stations for the election will be open from 12 p.m. to 9 p.m.
Wadach is a retired professor of physics and engineering from Monroe Community College. He served on the Lima Village Council for five years and is seeking re-election. Wadach is also deputy mayor and served as acting mayor for about six months after John Correll resigned.
Wadach has lived in Lima since 1986 and said he has no plans to go anywhere anytime soon.
"We love it here; we never leave. Especially now that my daughter has returned to Lima with our new grandson. We're not going anywhere." Wadach said.
In five years on the board, Wadach said he has been involved in many projects, including securing grants for many of those projects. Wadach is currently working on a fiber optic internet project. He is the current project manager and was able to acquire approximately $660,000 in federal funds for construction. The project is currently going through regulatory processes and Wadach is delighted to see the project come to an end.
Wadach involved the village in a community clean energy program, seeking to reduce their emissions from energy consumption. The council has built a two-acre solar panel that provides almost all the electrical power needed for municipal operations in the village.
"There are definitely flooding issues in some areas of the village. We have serious issues that need to be addressed," Wadach said. "We could always use more renovations and activities downtown, but we've worked very successfully with the Livingston County program with Louise Wadsworth on this, we need to bring more accessibility to people with disabilities in our park."
Wadach also hopes to see the completion of the village dog park.
Wadach takes great pride in his ability to acquire grants, having raised $3.7 million in federal and state grants for Lima.
He also served one term as a director from 1987 to 1992, so in total he has nearly 10 years of experience on the board.
"No trustee scrutinizes expenses more closely than I do. I discovered a number of unnecessary expenses," Wadach said. "I know what to look for financially and how to check bills and budgets."
Wadach said he enjoyed being on the village board and everyone worked well together. He said there was no partisan politics involved.
"We all work together. We may have differences – each of us comes to council with our own ideas of what is best for the village – but there is no room for partisan politics on the council line. We work extremely well together," Wadach said.
Held grew up in Leicester and at 14 achieved the rank of Eagle Scout.
Held went on to earn her Associate's degree in Business Administration from Genesee Community College in 2003, then earned a Bachelor of Fine Arts degree from SUNY Geneseo in 2008.
In January 2015, without much preparation, Held opened her own clothing print shop, Realitee Designs, in the former location of Mark's Pizzeria.
"Even before buying property in this town, I was truly amazed at the community support," Held said.
This support is part of what prompted Held to run for the village administrator.
"I'm raising my son in this community and I've been honored to be a part of it and to do so well because of them," Held said.
In 2019, Held said he made the choice for him and his son, Hudson, to call the village their home.
Held received a frontage grant in 2021 and a return to business grant in 2022 for his business on Main Street through Livingston County Economic Development. He explained how important these grants and other larger scale grants are to help fund projects in the community and that grant funding reduces the impact on the annual budget to allow for funding in other areas when funds are budgeted correctly and not an additional burden on taxpayers. Held also wants to encourage and support town center development where possible.
Held is passionate about helping the fire department get the funding it needs to continue serving the community. He said the department is a key asset that has been under duress over the past year and he wants to turn things around.
"I would be the only independent business owner on the village council if I were to win. My business has been successful because of community support," Held said. "I would like to focus on small businesses to help with economic development and help grow our community."
Held also stressed that he did not want to increase the people's tax burdens. He contributed much of his enthusiasm to run for village administrator stems from his desire to give back to a community he loves and that has supported him and his business.
"I have decided to run for administrator of the village because I want to participate in making good, positive choices for the future of my son, the community and the people who live there," Held said.
To view sample ballots and polling location information, visit the Livingston County Board of Elections website at https://tinyurl.com/yez25p2k.